There are different ways to create a multilingual website in Readymag, depending on how big and complex your project is.
All translations should be added manually—there's no feature in Readymag that allows for creating multilingual projects automatically.
For simple websites
This method will work for projects where all of the content for a specific language version can be placed on just one page.
After your main language version is finished, copy the text and create duplicates for every language you want to add. The result will be a multipage project in which every page is responsible for a separate language.
Add the corresponding content to each page.
Click Preview, open the project settings, and make sure that the 'Stack all pages vertically' option is disabled in the Desktop Viewer tab.
Disable the Navigation arrows.
Once done, create a menu with links to each project version.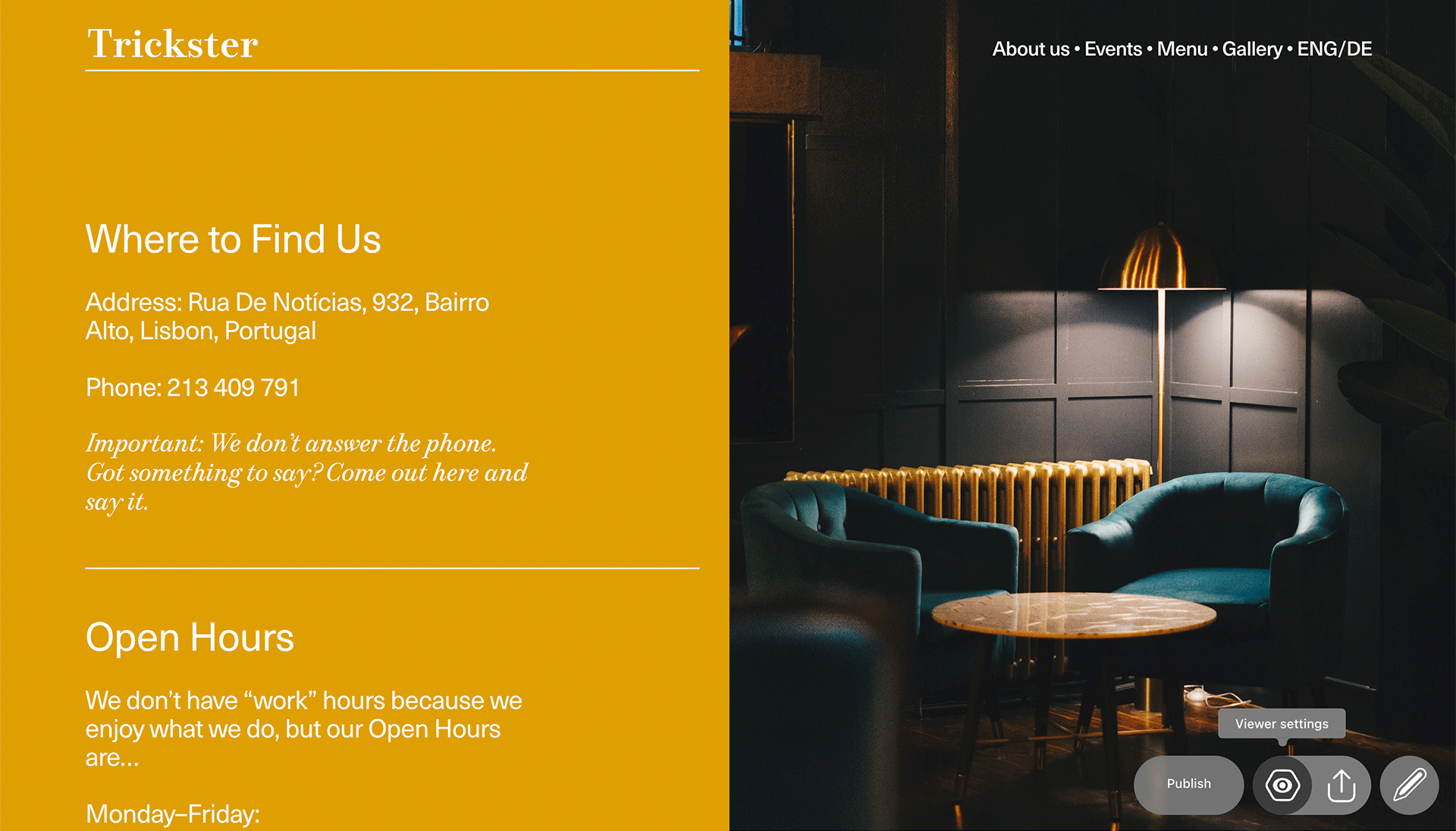 For complex websites
If your project has a multipage structure, consider applying one of the following methods:
Create additional language pages as nested pages. To do so, create a duplicate of the first page, drag its preview into the middle line of the original page's preview, and drop. Repeat this action for every page. Finally, add the corresponding language content to each nested page.
Build separate projects for each language version and unite them under the same domain using the Home project feature. To do so, after the projects are created, go to your profile page, scroll down to Public profile, map the domain you plan to use, and select a Home project—the main project that should be displayed under this domain. All other projects in your account will be shown under links like domain.com/project1/ and domain.com/project2/ (except for those already mapped to their own domains). You can modify the URLs and specify which language version every project is responsible for. Add a menu to all of your projects to interlink them.
Build separate projects for each language version, map subdomains to them, and link them together. Let's imagine that your English version is mapped to the subdomain en.example.com. In this case, you can map a Spanish version to another subdomain, es.example.com.The mapped subdomains look similar, which gives visitors the impression that they're on the same website when switching between versions. Learn more about creating subdomains here.