Click + (W) in the left dock to create new widgets.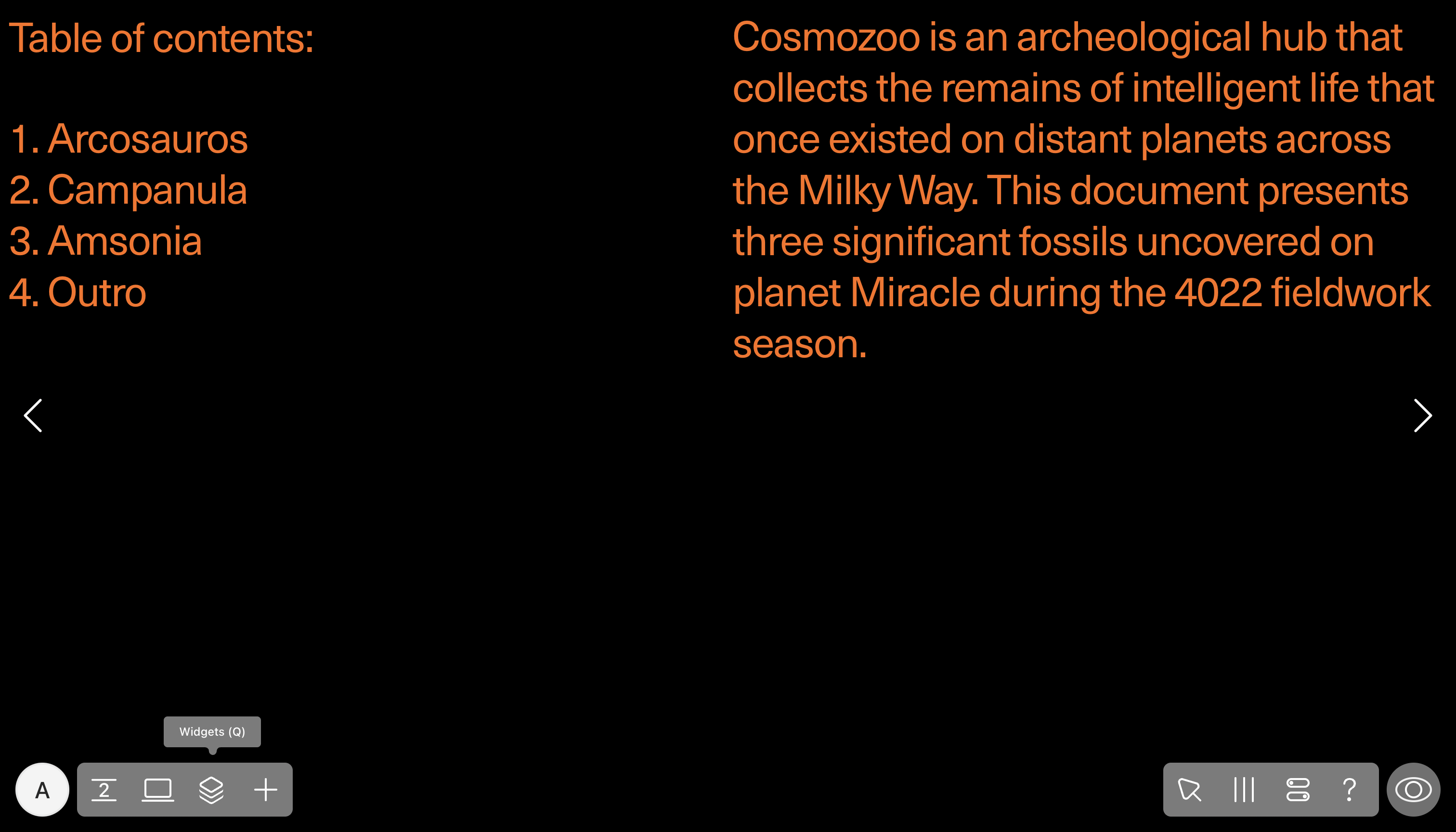 When you add a new widget it appears in the Layers (Q) panel. You can freely move or resize them, alter their opacity, align and group multiple widgets together, or arrange them above or beneath each other. To move your widget around the page, simply click and drag it to a new position.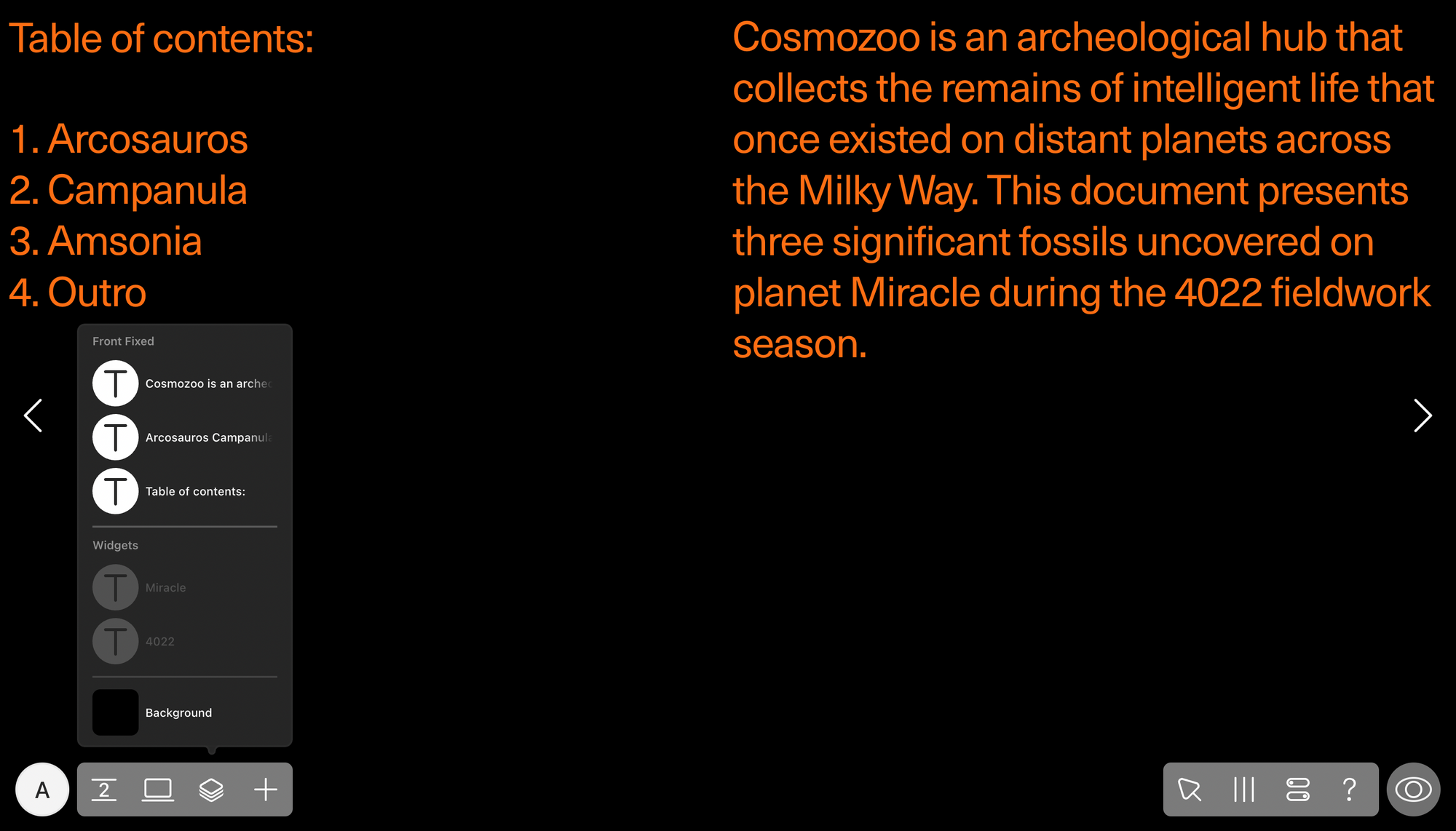 If you hover over a widget in the panel, two icons appear: an eye and a lock. The Eye makes your widget invisible, while Lock (L) allows you to pin it in place.