To create a picture gallery in your project click + (W) in the widget bar and select Slideshow.
Adding and reordering pictures
Upload or drop images one by one, or select multiple files. To change the order of your slides, add, replace, or delete pictures, click the Picture icon in the widget controls of your Slideshow.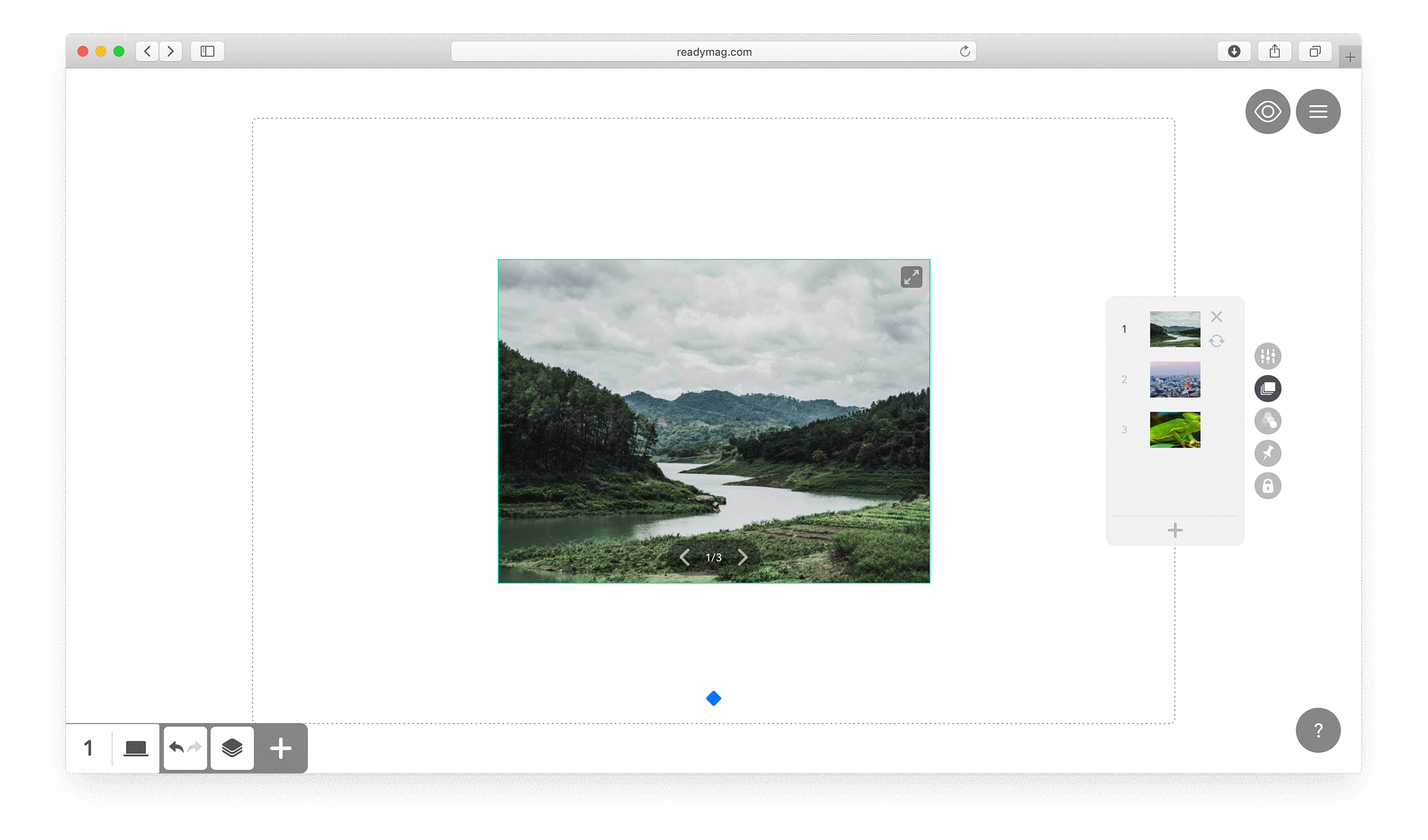 Slideshow settings
The Slideshow widget flips pictures back and forth and has a Fullscreen mode that you can turn off in Settings in your widget controls. Additionally, you can activate Thumbnails, Autoplay, use Fill to stretch images to the full size of the widget, or change the color of controls and the background.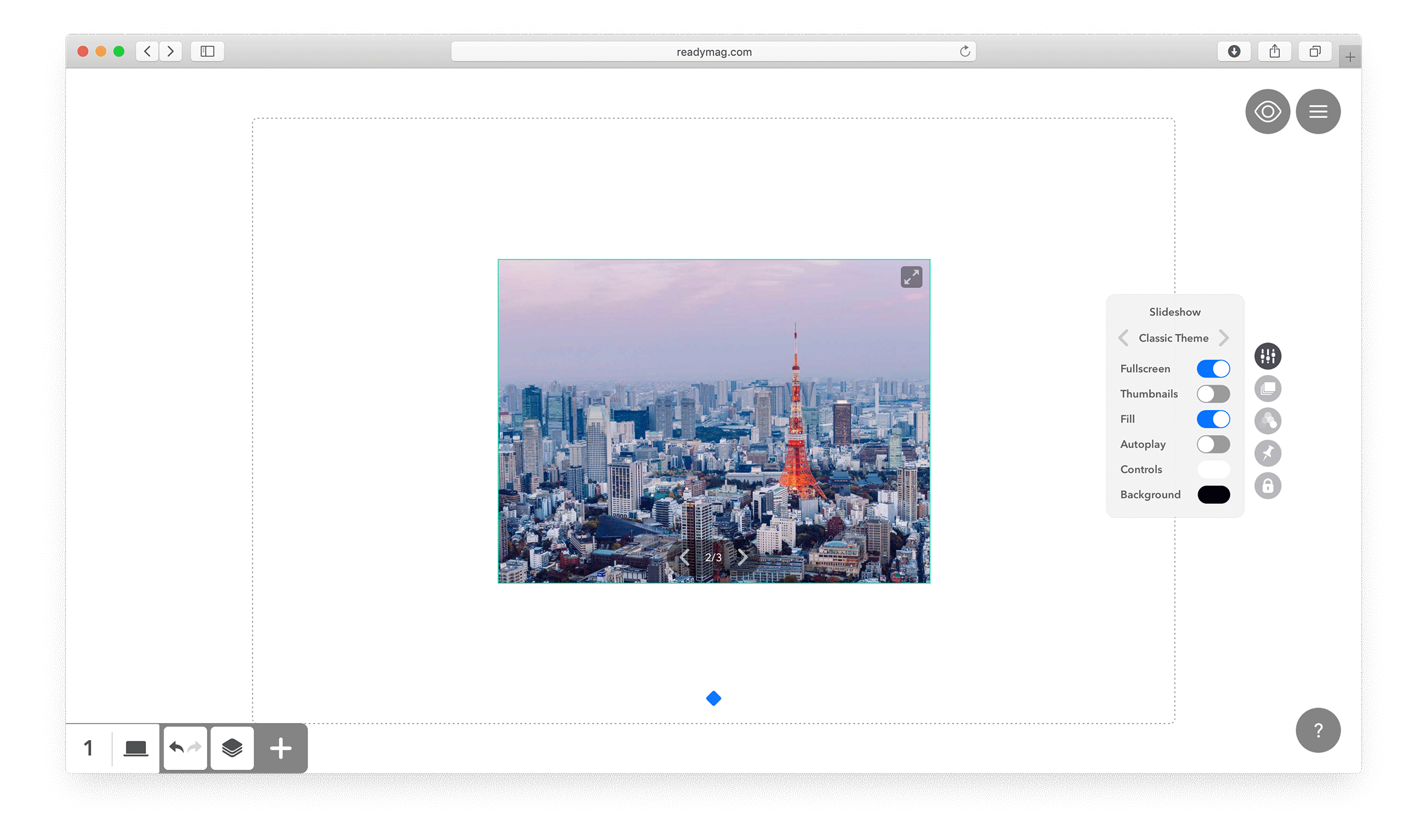 Captions
You can switch between Classic and With Captions themes in your slideshow Settings. Once you activate captions an additional text field will appear underneath the widget, where you can add a description of each image. Additionally, you can switch off Counters and access standard Typography, Font Style, and Color controls for your captions, which will automatically appear in the widget's controls.