On all paid plans (except for Personal), you can transfer a copy of your project or collection to other accounts. To do so, hover over a card of your project or collection, click the ellipsis icon, and select Send. In the pop-up window, simply enter the email address mapped to the destination account and click Send. The recipient will be notified via email and prompted to accept the transfer—after that, a copy of your project or collection will appear in their account.
When clicking the confirmation link, recipients have to be logged into their Readymag account.
To transfer several projects at once, use the Select button in the upper right corner of your profile page.
The destination account can be subscribed to any plan, including Free. However, if the destination account is on a lower plan and you have used paid features in your project, which are not available with this plan, those features will stop working after the transfer.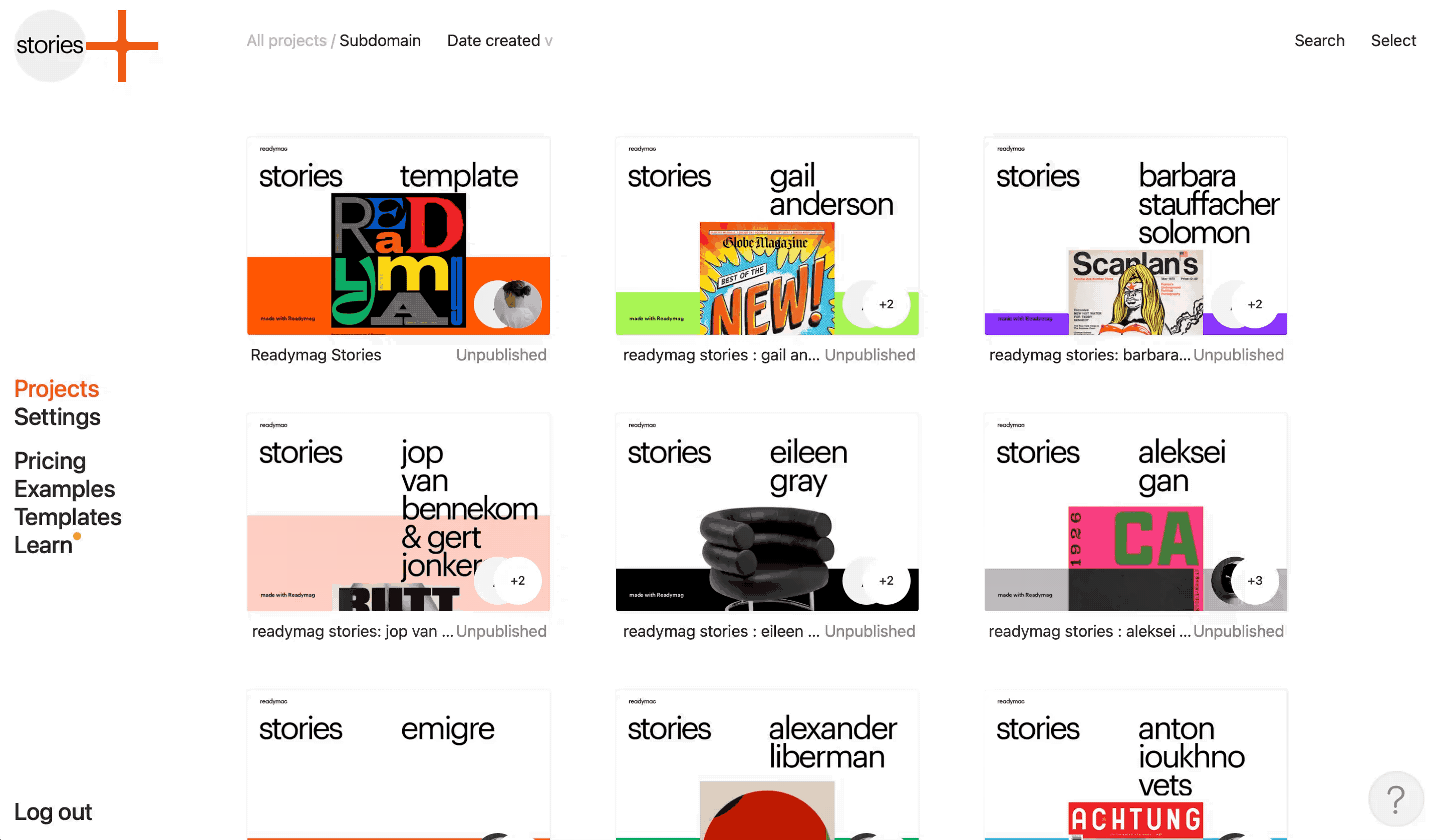 Custom fonts in transferred projects
If a project you want to send contains custom fonts, you'll see a checkbox where you need to confirm that both you and the destination account owner have a license for these fonts.