To embed an online video on your page click + (W) in the widget bar and select Video.
You can add videos from YouTube or Vimeo. Direct upload is not supported for video files.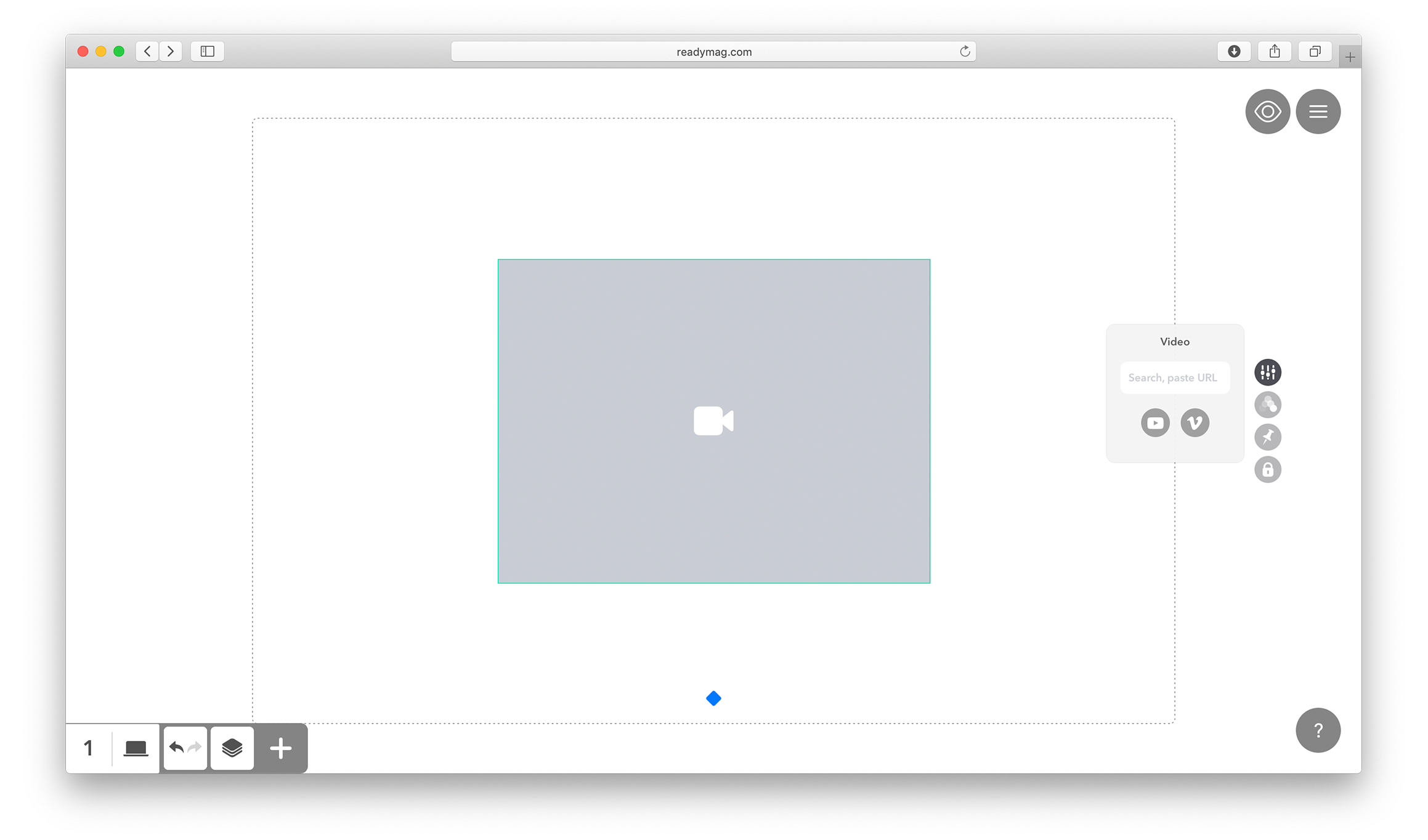 However, on paid plans, you can add videos from other platforms that offer an embed code. Copy the code and paste it into our Code widget. The <video> tag is supported on all paid plans.
For example, you want to add a video from Imgur. First, open your Imgur account and find the public link for the video you'd like to use.
Your link should look something like this: https://imgur.com/ukSg4lN
Replace the URL in the code below with your intended link, then copy the code and paste it into the Code widget.
<video width="100%" autoplay="true" playsinline="" loop="true" muted>
<source src="https://i.imgur.com/

ukSg4lN

.mp4?raw=1" type="video/mp4">
</video>
A video embedded with this code will fill the entire widget container. It will also be auto-played, muted, and looped. You can alter these HTML-attributes depending on the desired effect: video_width, autoplay, muted, video_poster, etc.
Note: On mobile, while in landscape mode, embedded videos will get restarted when entering full-screen mode and rotating the device.
Settings
You can activate Autoplay and Loop, as well as mute your Video, under Settings in the widget controls. To add a custom cover, enable Thumbnail, and upload an image. For clips from Vimeo, you can additionally alter the color of the title or video player controls.
You can also play and pause the Video widget using animation triggers:
Note: Use the Code widget to customize a play button, timeline bar, or other interface elements of the video player.