To embed an online video on your page click + (W) in the widget bar and select Video. You can add videos from YouTube or Vimeo. Direct upload is not supported for video files.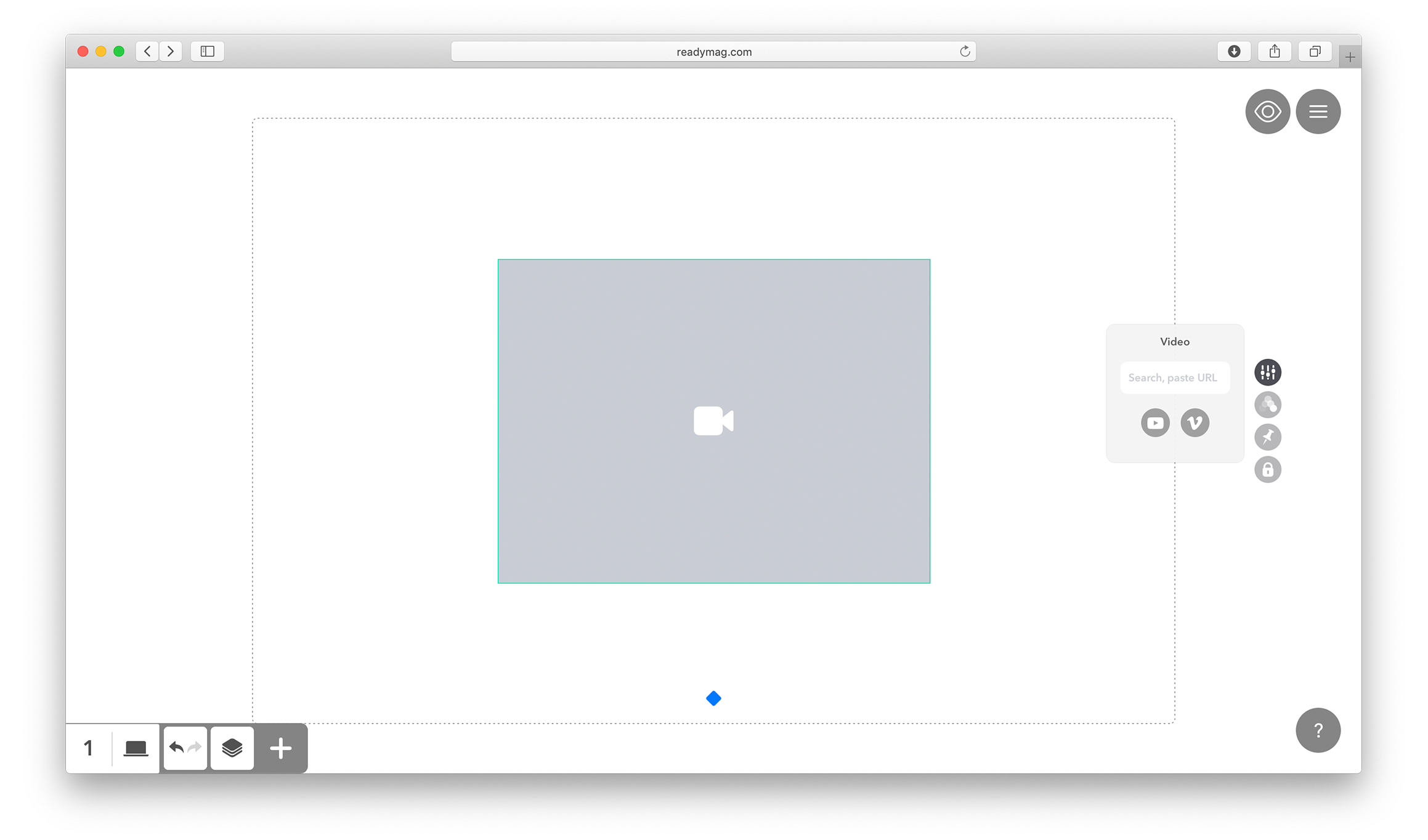 However, on Creator and Professional, you can add videos from other platforms that offer an embed code: Dropbox, Google Drive, etc. Copy the code and paste it into our Embed & Code widget. The <video> tag is supported on all paid plans.
Here's an example of how the embed code from Dropbox can look like:
<

video

 

width

=

'100%'

 

autoplay

=

'true'

 

playsinline

=

''

 

loop

=

'true'

 


muted

=

'true\'>


<

source

 

src

=

'https://www.dropbox.com/s/60b8oosh5aq0naz/
outstanding white.mp4?raw=1' 

type

=

'video/mp4'

>

 

<

/video>
Settings
You can activate Autoplay and Loop, as well as mute your Video, under Settings in the widget controls. To add a custom cover, enable Thumbnail and upload an image. For clips from Vimeo, you can additionally alter the color of the title or video player controls.
Note: use the Embed & Code widget to customize a play button, timeline bar, or other interface elements of the video player.