To embed an online video on your page click + (W) in the widget bar and select Video. You can add videos from YouTube or Vimeo. Direct upload is not supported for video files.
Note: videos from other platforms that offer an embed code with <iframe> can be added via the Embed & Code widget. You can add a video from Dropbox or Google Drive via a third-party tool, OneLinePlayer, that gives you an <iframe> code.

To add a video with a <script> tag (e.g., from Wistia) you have to be enrolled in a subscription plan that supports Code Injection (Professional or suitable Custom), and also use the Embed & Code widget.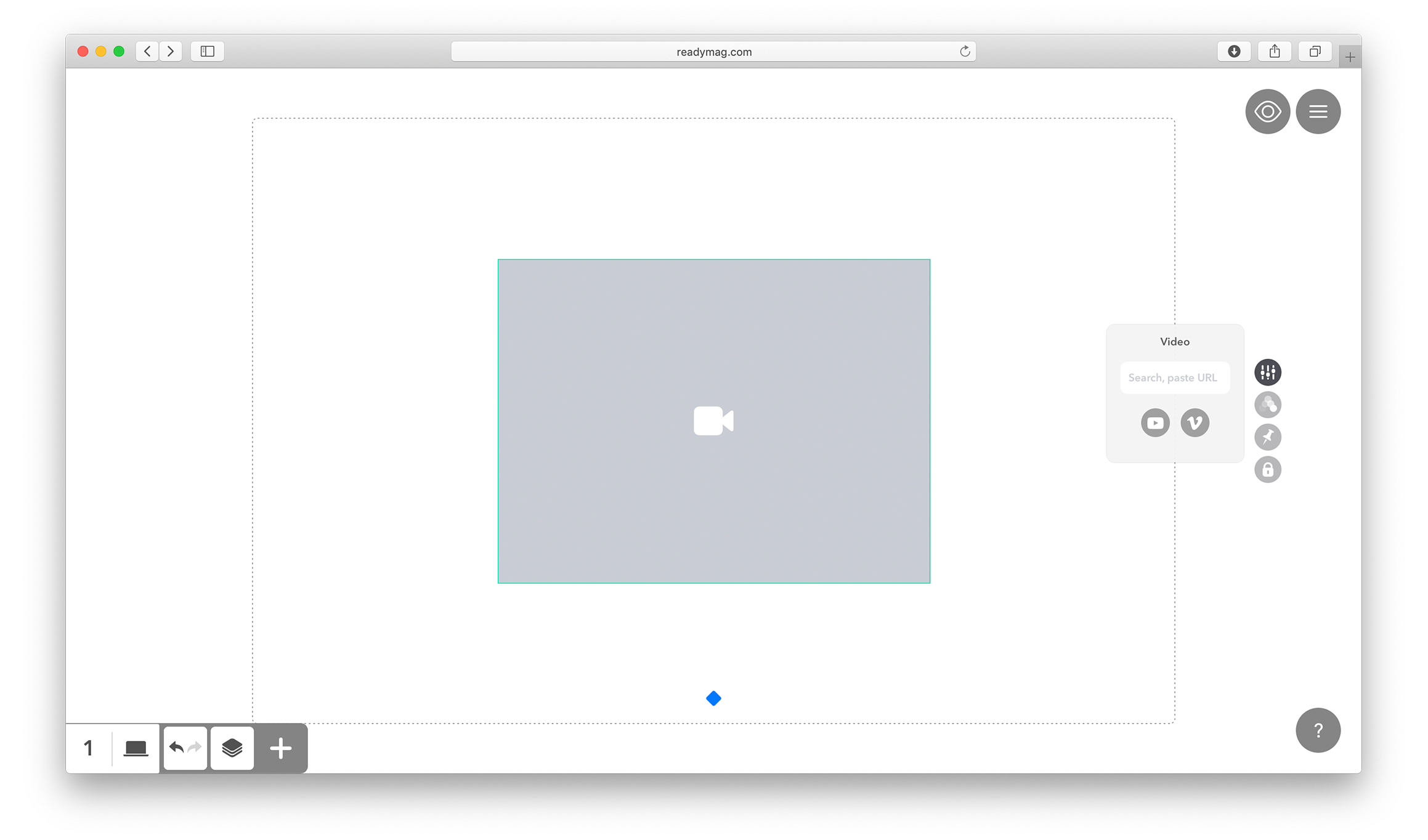 Settings
You can activate Autoplay, Loop, and Show Info settings, as well as mute your Video, under Settings in the widget controls. To add a custom cover, enable Thumbnail and upload an image. For clips from Vimeo, you can additionally alter the color of the title or video player controls.
Note: use the Embed & Code widget to customize a play button, timeline bar, or other interface elements of the video player.