To embed an audio file on your page click + (W) on your widget bar and select Music. Create a free SoundCloud account, upload your audio file, and then embed it using this widget.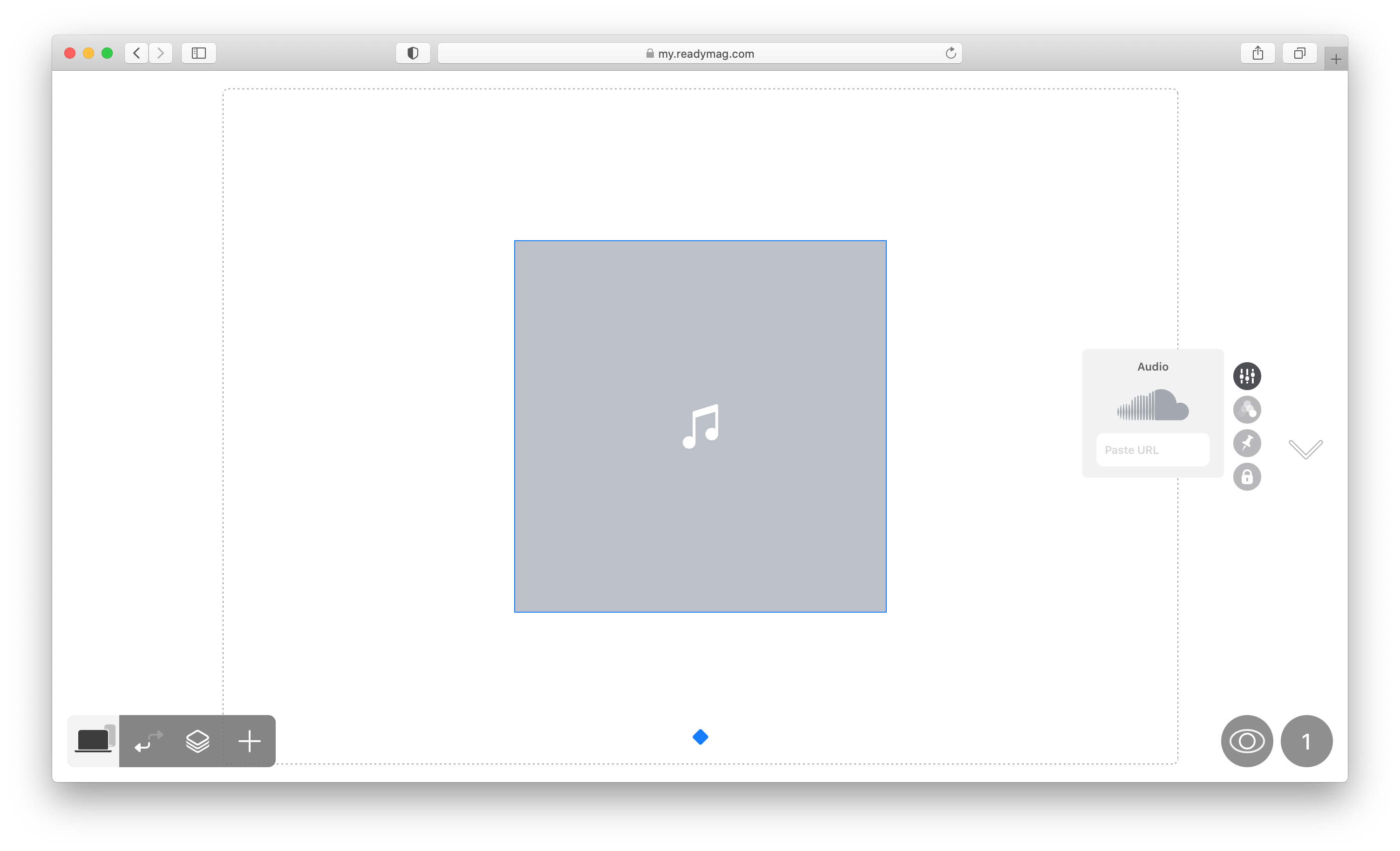 You can add a single track or an artist profile from SoundCloud. Direct upload is not supported for audio files.
You can switch between Original Player and Visual Player, change the Color of the interface elements, hide Comments, Artwork, and standard Buy/Share buttons (Social).
Note: As Soundcloud has updated their API recently, you can embed a mini-player via the Code widget only if you have a Pro or Pro Unlimited subscription with SoundCloud. To do so, go to SoundCloud, click on the Share button, select Embed —> Mini player, and copy the code. Then return to Readymag, add a Code widget, and paste the code into the Widget code tab.