These features are available on all paid plans. Before you edit SEO and sharing settings, make sure your project has been opened to search engine bots. To do this, reach the Domain tab in your project settings and activate the option 'Make searchable'.
Open your page settings. You can change these attributes individually for every page.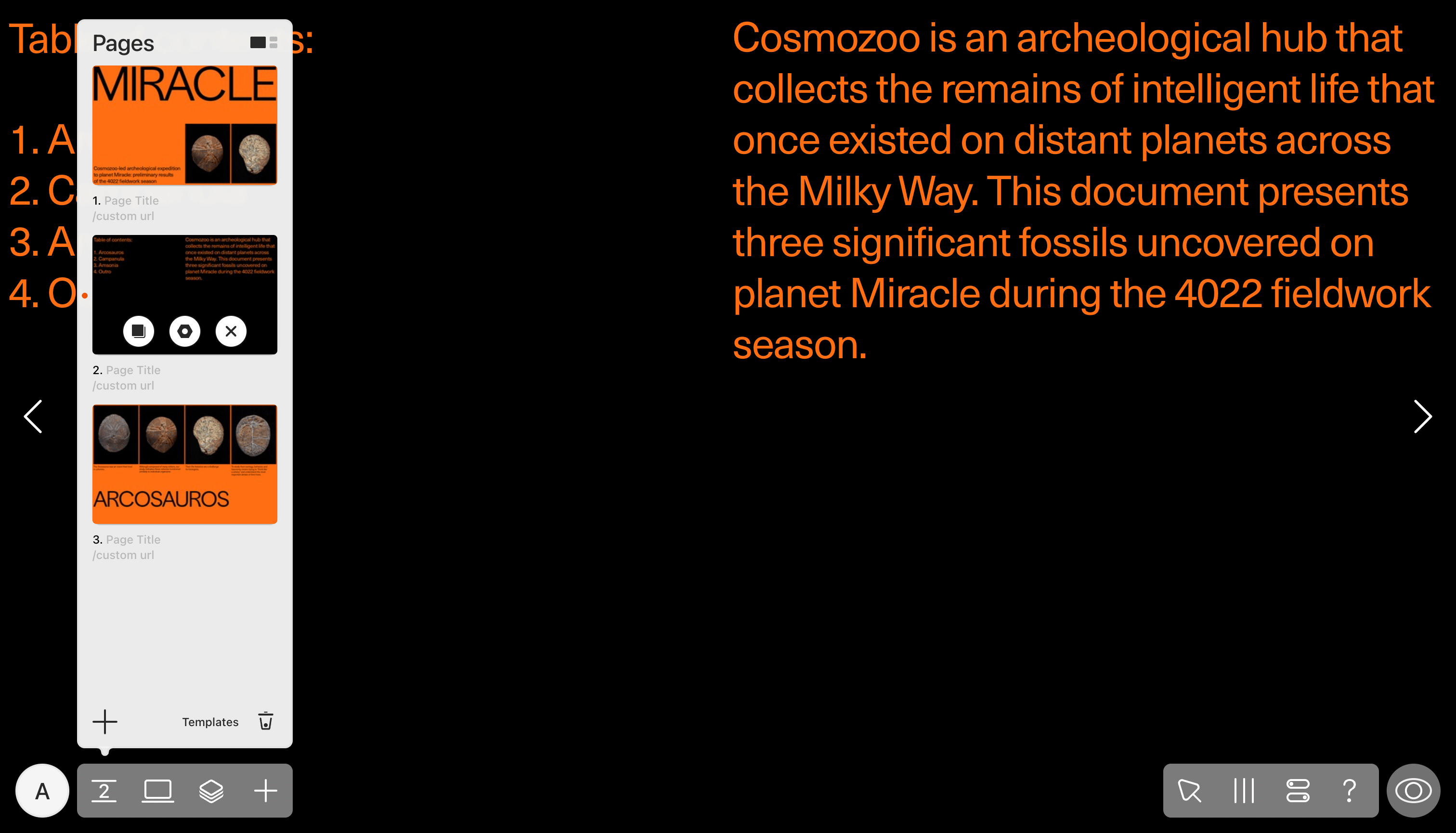 SEO
Title. Specify the <title> tag of your page.
Description. For the <meta name="description"> tag.
Keywords. A list of keywords, separated by the comma, in the <meta name="keywords"> tag.
Link. Direct URL that you can change to a specific page.
Sharing
Add Open Graph tags to specify how your page will appear shared in a post on Facebook, Twitter, LinkedIn, Pinterest, and other social media platforms that support OG.
Click Customize to change default parameters:
Image. Upload an image to appear in the link preview instead of the automatically generated page miniature.
Tweet Message. Pre-composed text for a Twitter widget.


Using these settings for all pages allows you to automatically specify the same Open Graph meta tags for every page.
Update data in social media. Social media may not update your meta information immediately after you change it in the Editor. To notify them of changes in your Open Graph tags, use: