When you create a new project, you should see a blue frame on your page—it determines the width and height of your desktop layout. By default, the frame width is set to 1024px, but you can customize it and make your layout up to 2048px wide.
Note: To make your content scale up to different screen sizes, enable Scale Layout in the Viewer tab of your project settings. In this case, you don't need to set the width of your layout: after publishing, your project will look the same way it appears in the Editor mode. The blue frame won't be visible in the Editor if Scale Layout is enabled.
The blue frame is a part of our Grid & Guides settings, which allow users to create column layouts for a page and position widgets more precisely. To access, click Widgets (Q) in the panel at the bottom left corner of your Editor window and select Grid & Guides. Here you can switch between existing Sets or change any individual margins within each of them. Use keyboard shortcuts to show Grid (G), Guides (H), and activate Snap (S) or Sizes (X) functions. When you activate Snap any widget you drag is automatically aligned with the grid.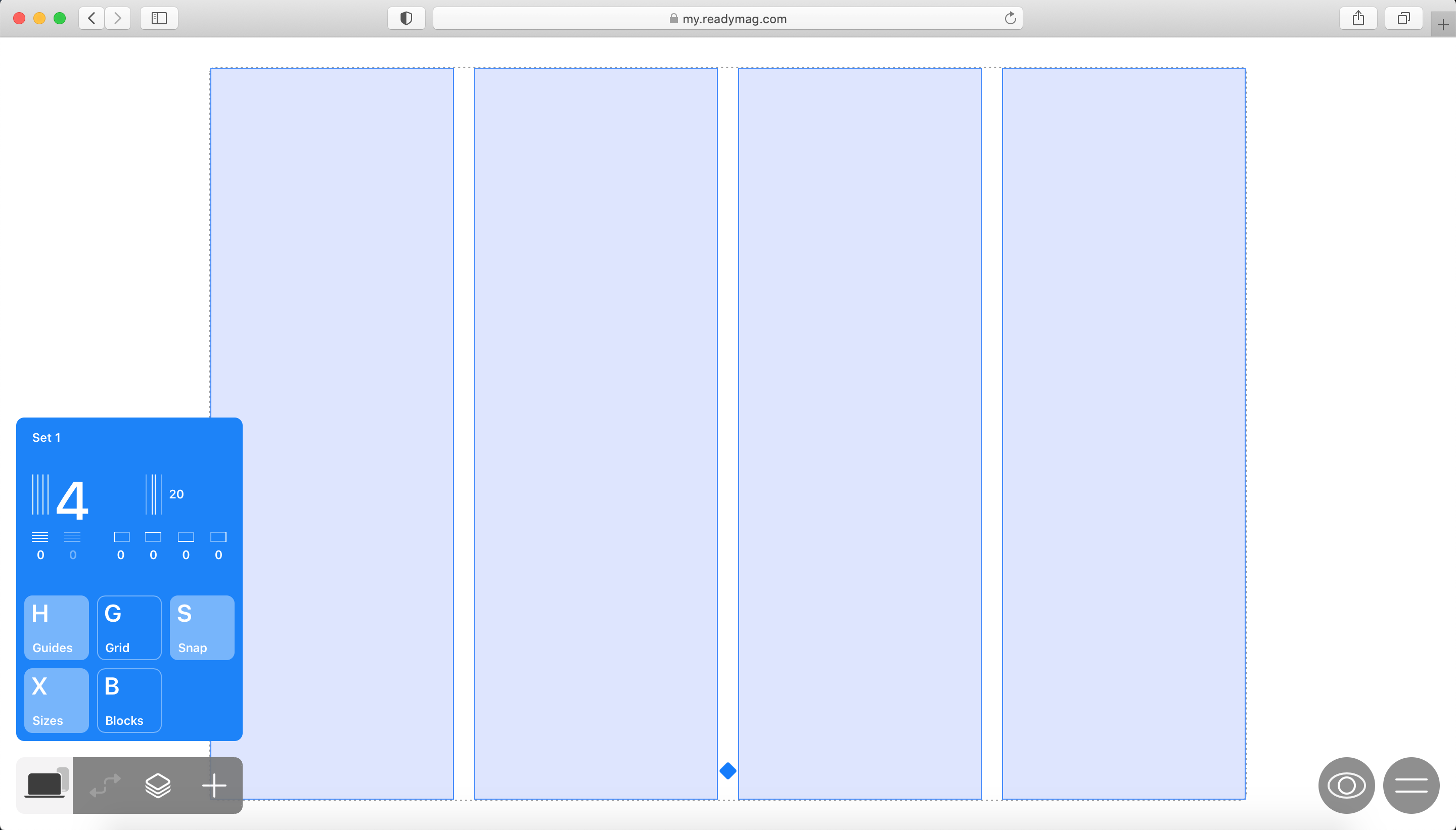 Sizes (X) allows users to view the dimensions of any selected widget, and alter them in Editor by specifying the width/height in pixels instead of manually dragging the widget's boundaries.
Blocks is a beta feature that gives you an opportunity to work separately on different parts of your page. Learn more about it here.