This widget helps create column layouts for a page and assists in positioning widgets precisely. Open Widgets (Q) panel in the widget bar to access it. Grid & Guides is one of the global widgets, added to your panel by default. It doesn't belong to any specific page and works for desktop, tablet, and mobile layouts of your entire project.
You can switch between existing Sets or change any individual margins within each of them. Use keyboard shortcuts to show Grid (G), Guides (H), and activate Snap (S) or Sizes (X) functions. When you activate Snap any widget you drag is automatically aligned with the grid.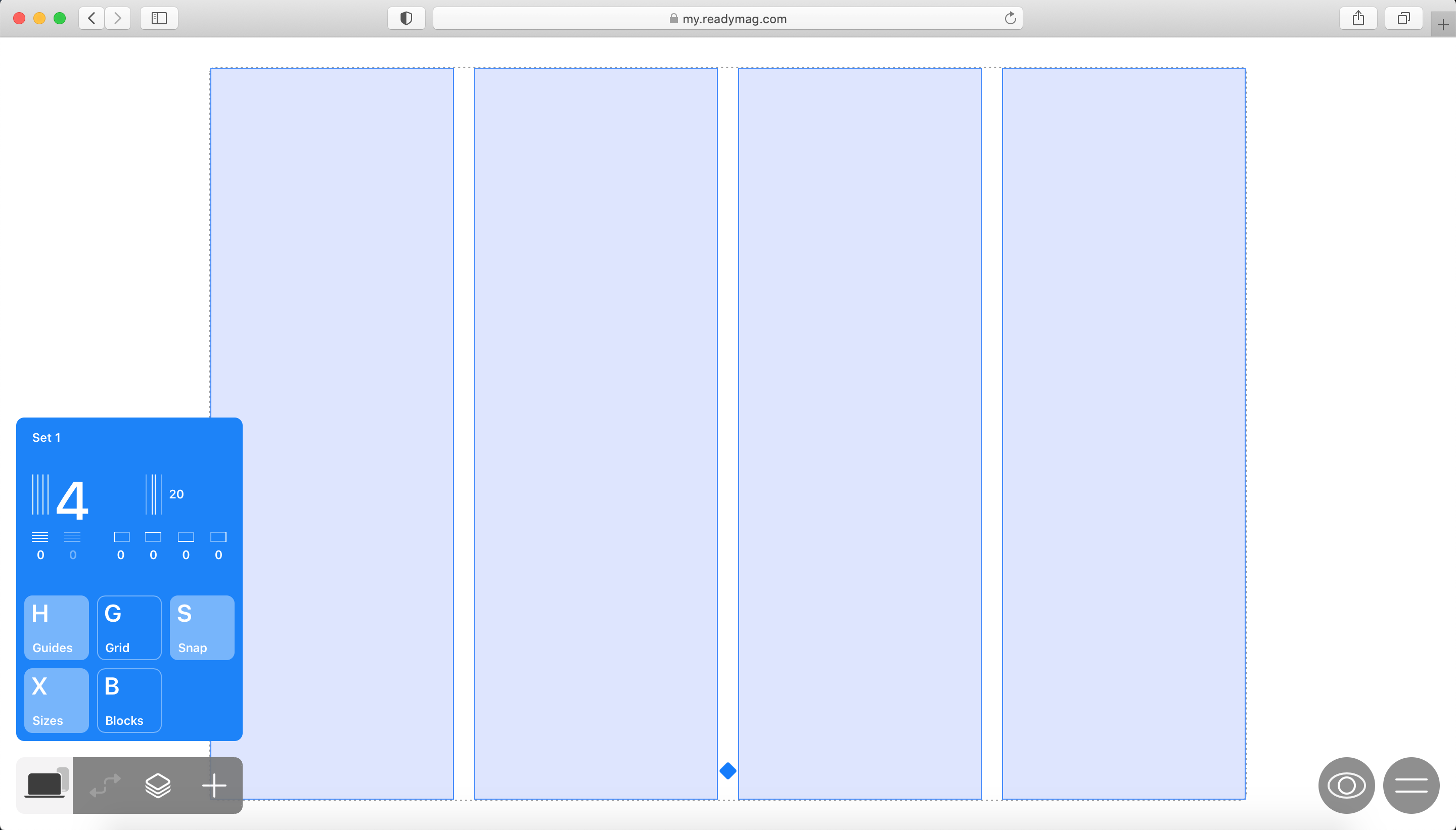 Sizes (X) allows users to view the dimensions of any selected widget, and alter them in Editor by specifying the width/height in pixels instead of manually dragging the widget's boundaries.
Blocks is a beta feature that gives you an opportunity to work separately on different parts of your page. Learn more about it here.