Open the profile settings and click Public profile. You will see the link with which your profile page can be accessed by other people. To see how it looks like for external users, click Take a look.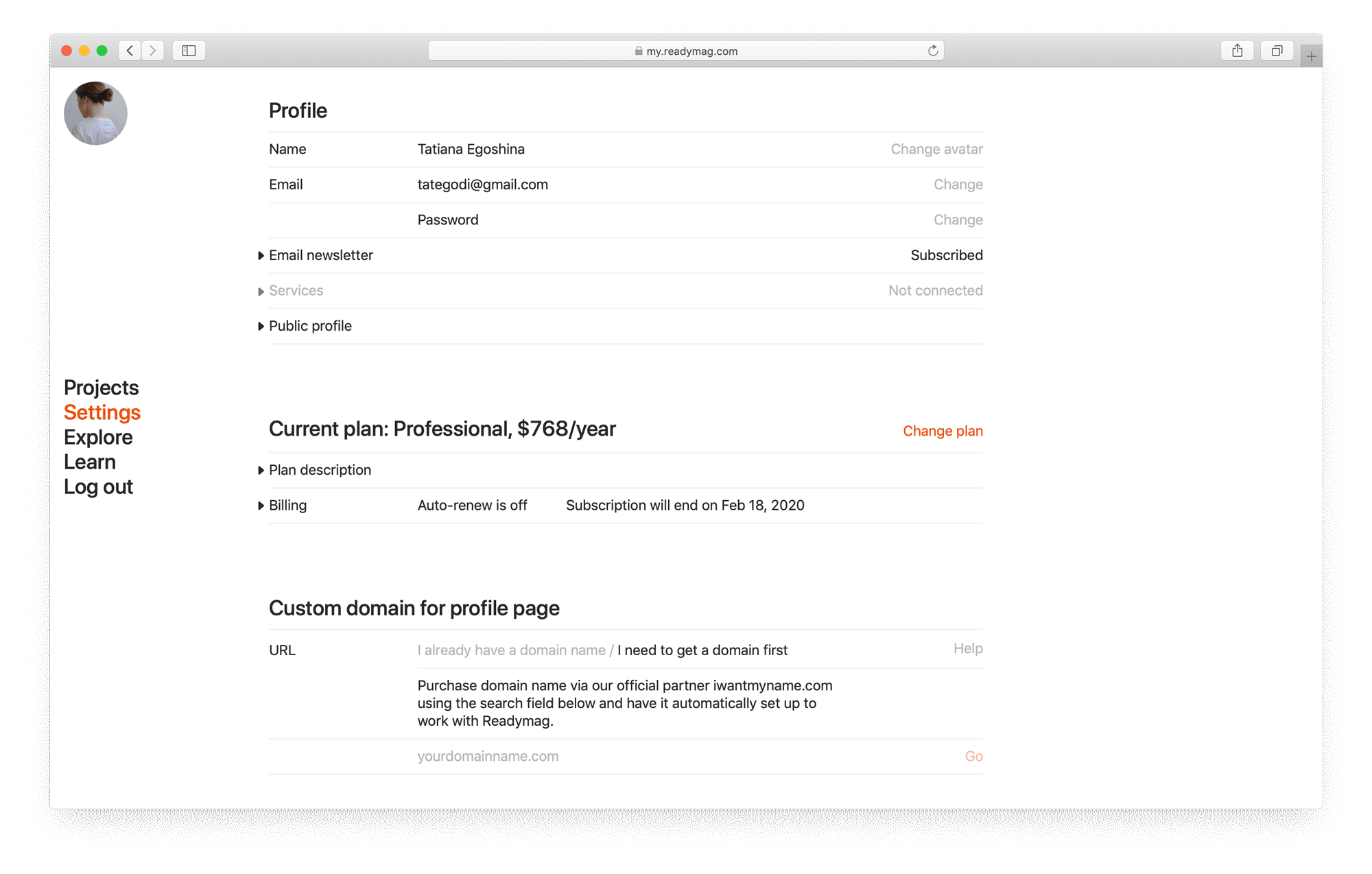 Here you can enter your username and add your bio that will be displayed on your profile page. If you want to map a custom domain to your profile page, find more information here.
A profile with at least one published project becomes public: share its URL to let other people view your profile page. To hide a project from your profile, open the project settings, go to the Privacy tab, and disable the setting for Show this project on my profile page. To hide a collection from your profile, open the collection settings and click Make private. If all your collections and projects are private, your profile won't be visible to external users.