Click Settings in the menu to open your profile settings. Here you can specify your username, change email address or password, and set mailing list preferences.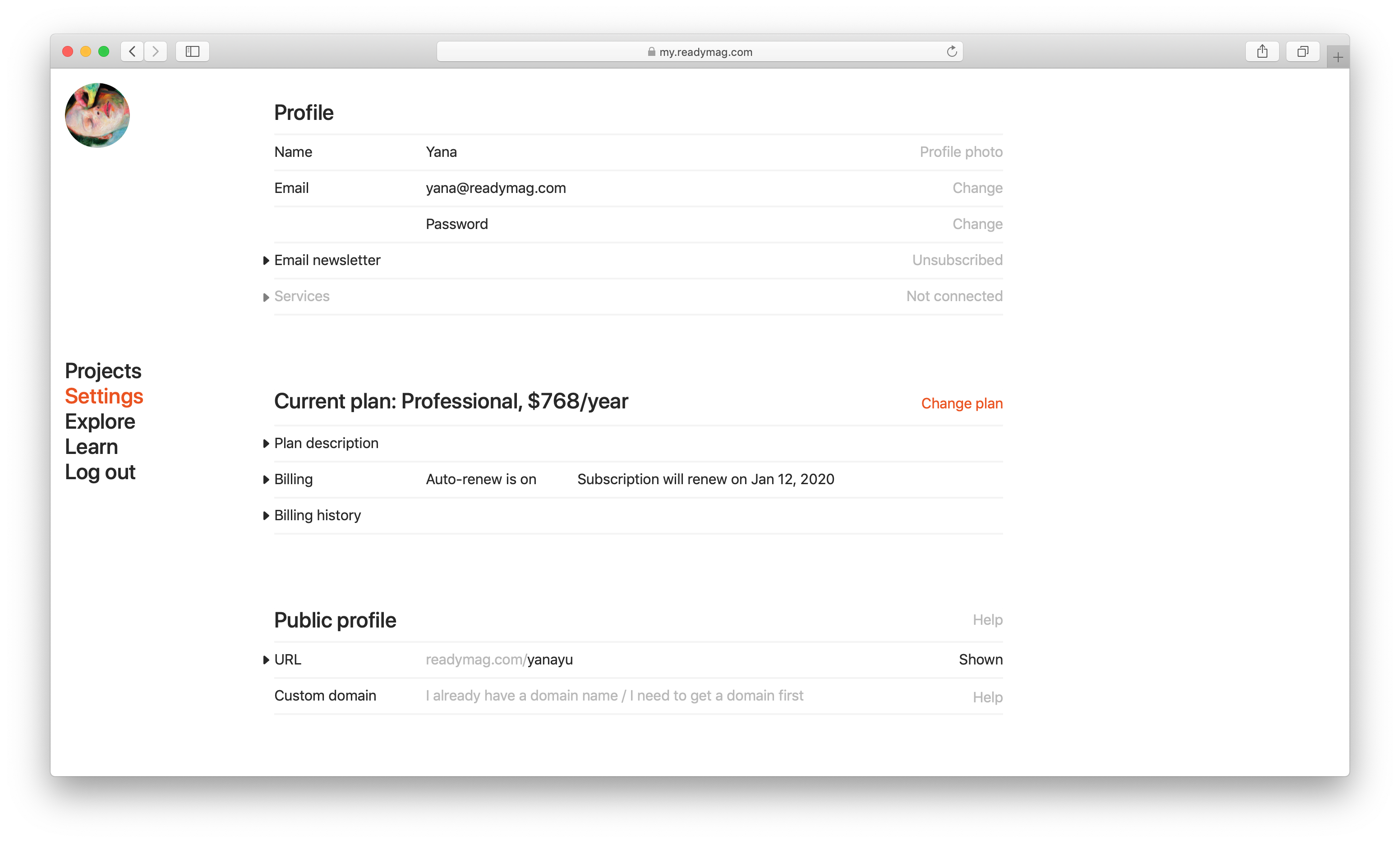 From the profile settings, you can also manage your subscription, map a custom domain to your profile page, join the Readymag affiliate program, or delete your account and all projects associated with it.
Note: The deleted account can't be restored.
How to map a custom domain to your profile
You can map a custom domain not only to your projects but also to your profile page. Your profile page, with all public projects and collections, will be accessible with this domain.
Open the profile settings and click Custom domain for profile page. If you don't have a domain, choose the corresponding option and you'll be redirected to our partner—IWantMyName. Here you can purchase a domain name set up to work with Readymag.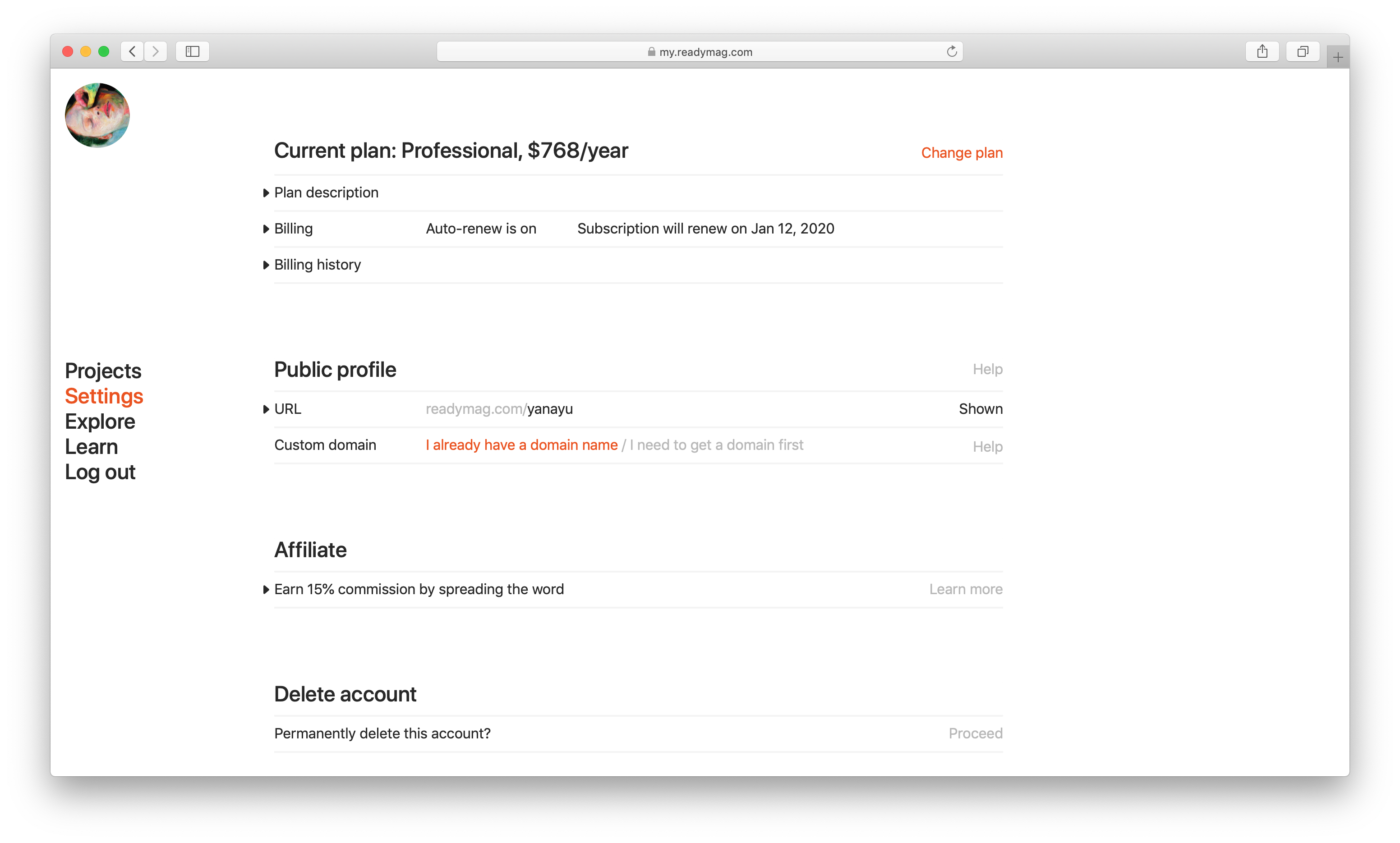 If you already have a domain, enter it in the corresponding field. To start using the domain, enter the following records in the DNS settings of your domain provider:
Host: @
Type: A
Point To (Value): 54.194.41.141
Host: www
Type: CNAME
Point To (Value): domains.readymag.com
Then click Test, and if the domain is configured correctly click Map. Find more information about custom domains on Readymag here.