Pages in your project exist independently by default. Visitors can access them by clicking on the links leading to individual pages (e.g., in the menu) or by using navigation arrows if you have them enabled.
To allow users to move from one page to another by vertical scrolling, enter Preview mode, click the Viewer settings icon (located in the bottom-right corner), and turn on the 'Stack all pages vertically' option.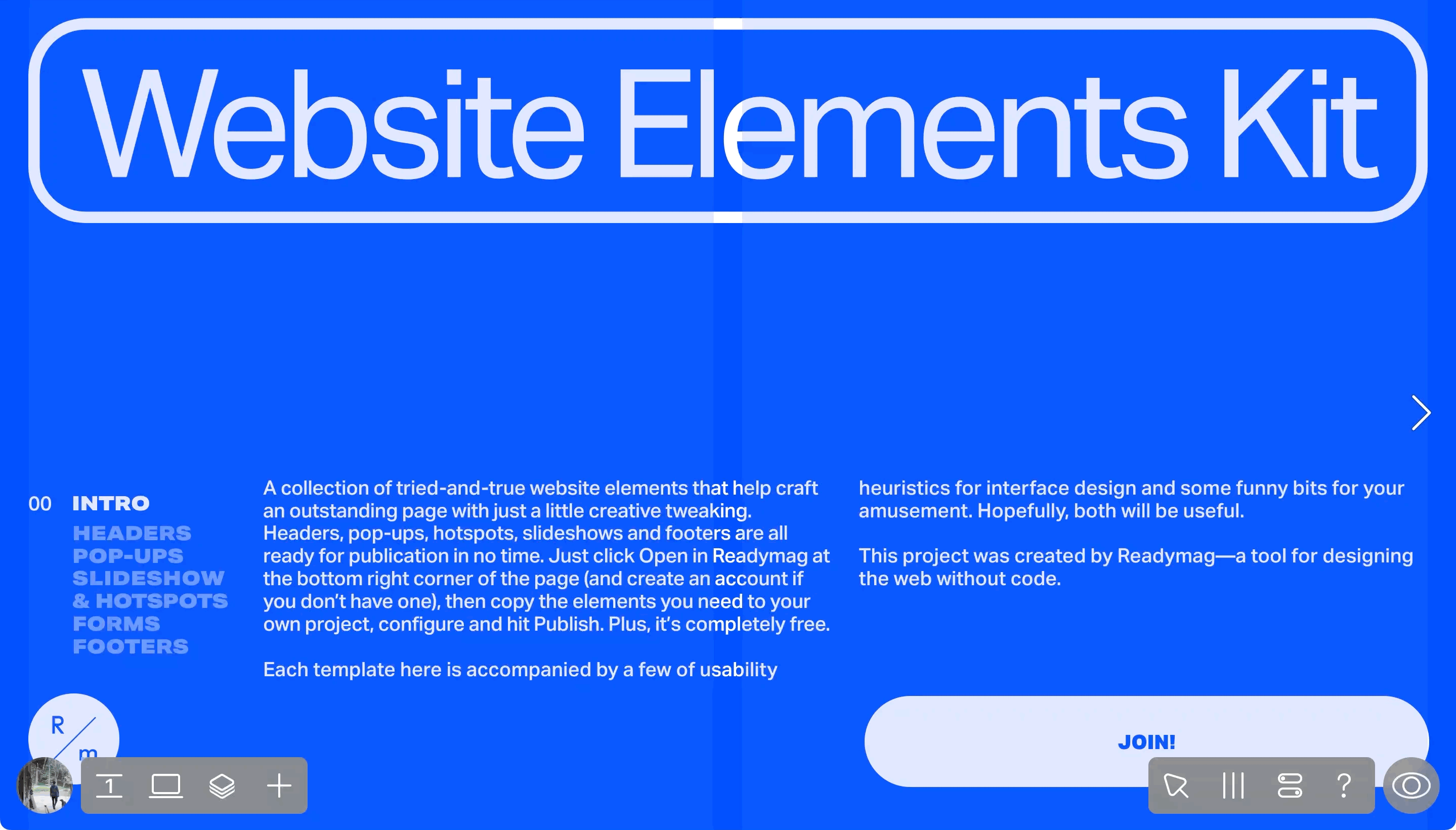 You can also enable the 'Scroll down arrow', which helps visitors understand when more content can be accessed by scrolling down.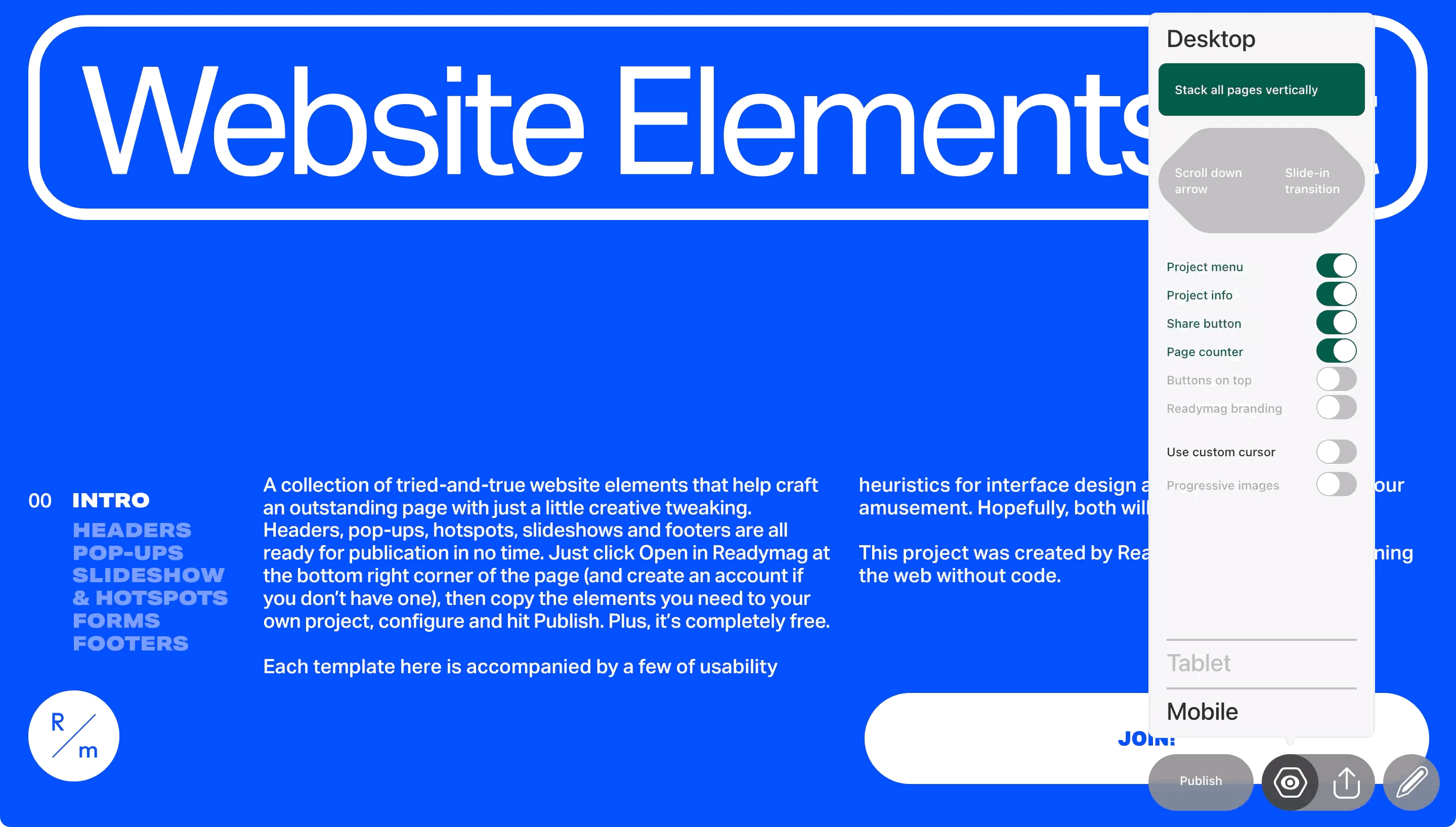 These settings can be configured differently with each layout. Learn more about the Viewer settings here.