Note: The Shots widget is available with paid plans only, but you can test it in Preview mode even with a Free subscription.
The widget allows you to upload video or image sequences and turn them into stills, shown one by one when users scroll or hover over a widget.
Note: It is not possible to upload a video and image sequence to Shots simultaneously.
Uploading a video
Click + (W) on the widget panel, select Shots, and upload your video or paste a direct link.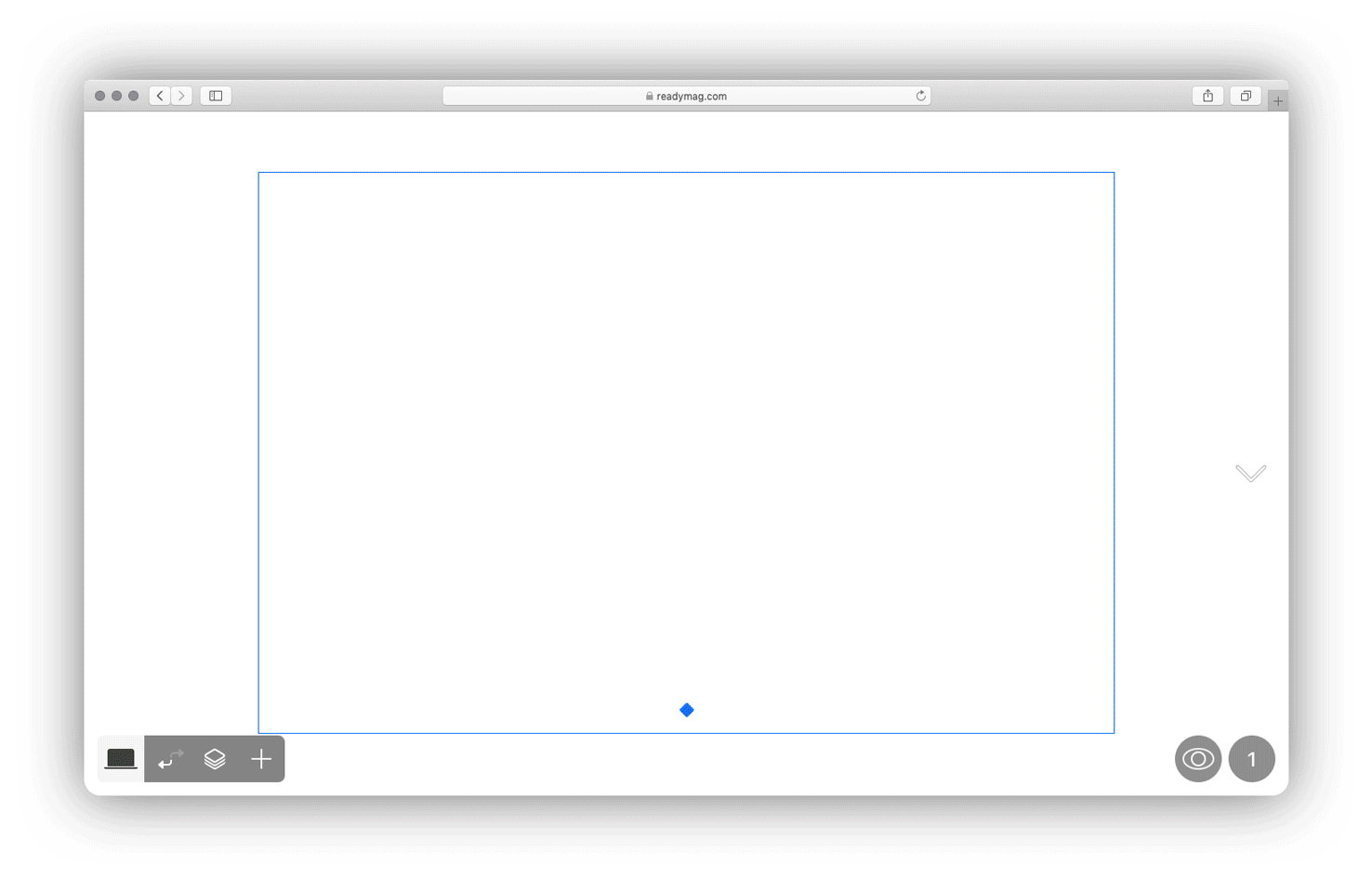 Requirements:
Video size is 30 Mb or less;

It has one of the following formats: MP4, MOV, FLV, AVI, WebM, and MKV;

It is public (if you enter a link when adding Shots).
Once the upload is complete, the first 600 frames of your video will transform into Shots.
If you aren't satisfied with the quality of Shots in the published version of your project, try compressing the initial video and then re-upload it to Readymag. If this doesn't help, consider using an image sequence instead of a video—Shots created from images are typically higher quality.
Uploading an image sequence
Click + (W) on the widget panel, select Shots, and upload image files.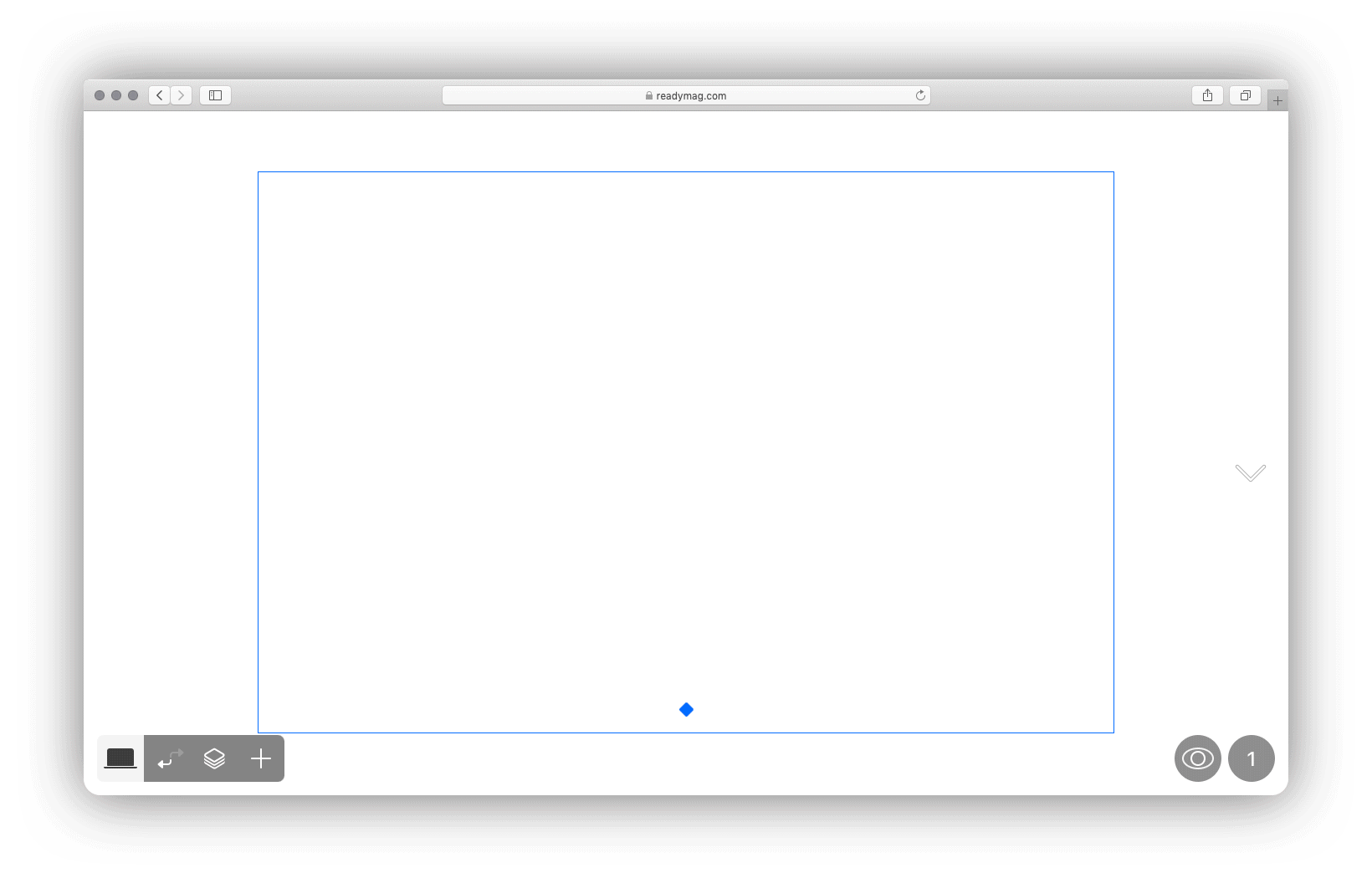 Requirements:
Images have the PNG or JPEG format;

The format is the same for all uploaded files (you cannot mix two different formats).
Images will be converted into stills, arranged in the same order they had in their source folder. There's no limit on the number of files that can be uploaded, but their overall size should not exceed 30 Mb.
Please keep in mind that images uploaded to Shots won't be compressed or transformed on our end: frames will look and weigh exactly the same as their originals. That's why we recommend
Playback settings
Click the 'Playback Settings' icon to choose your preferred trigger event: On Scroll or On Hover.
Playback on Scroll
If you select Scroll in Playback Settings, your shots will replace each other while viewers are scrolling up or down the page. Don't forget to increase the standard page height in order to leave space for scrolling—you can do this by dragging the blue diamond down or entering the desired value next to it.
For this effect, you can configure Speed and Delay—the page height at which playback starts.
Playback on Hover
If you select Hover, shots will change as users move their cursor over a widget. You can also set a different widget to trigger playback in Shots: click 'Add Trigger' and select the desired widget. The cursor can be moved either horizontally or vertically—select the direction that best suits your purposes.
You can also apply the standard Animation, Rotation, Position, Arrange, and Lock settings to your widget.
If you want to use a different video, go to the Shot Settings icon and click 'Replace Shots.'
Note: We don't keep uploaded videos on Readymag's servers; only the shots themselves are saved.