Due to the GDPR regulations, all websites under readymag.com are displayed with a cookie banner on the user's first visit.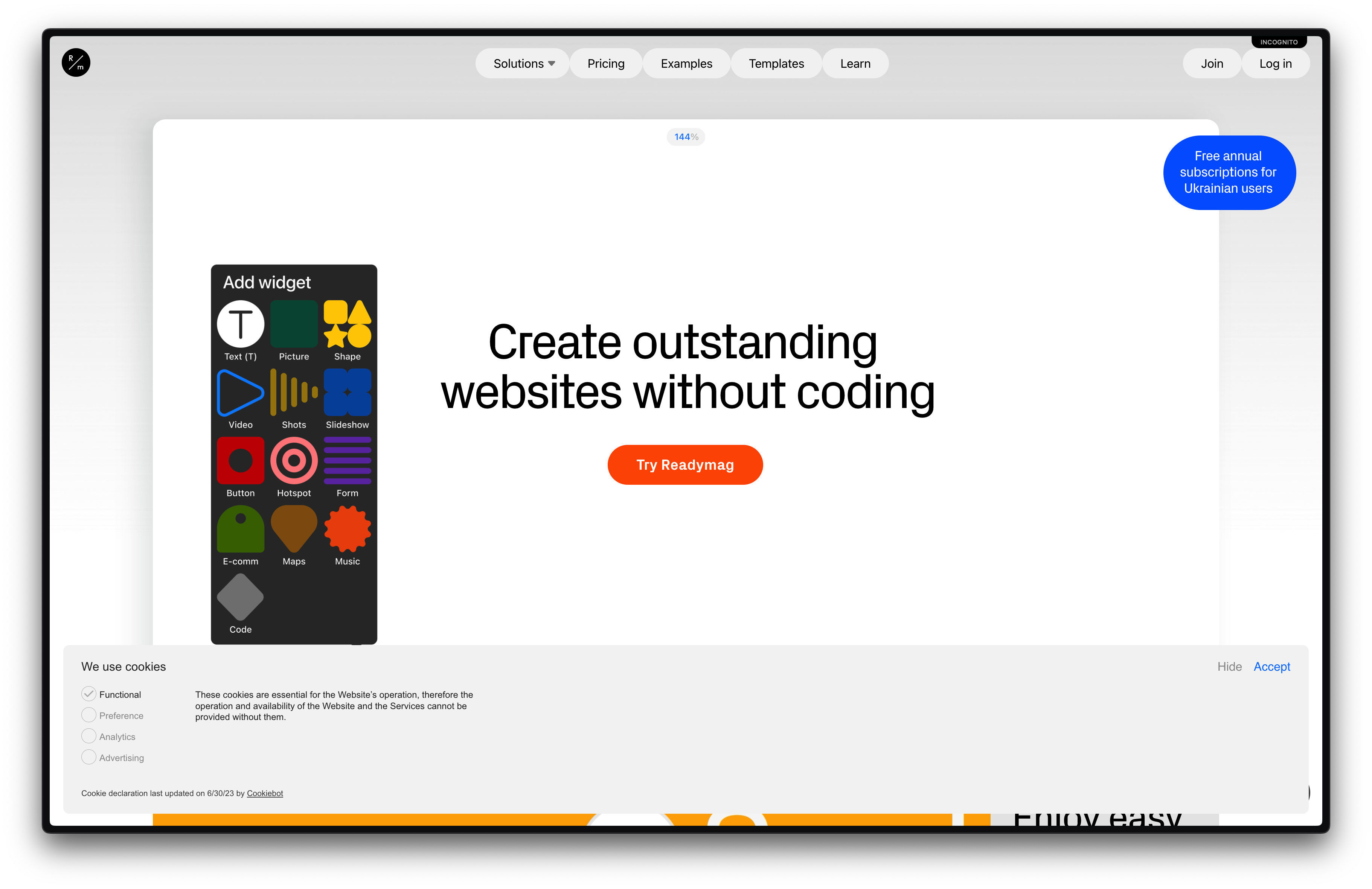 This banner allows visitors to select cookies and trackers they want to be activated to process their personal data. You can find the full list of cookies that we collect in our Terms of Service.
If your project isn't mapped to a custom domain, this banner will be displayed in it: it cannot be removed or modified, regardless of your plan. However, as soon as you connect your own domain, the cookie banner will be disabled automatically.