On all paid plans, the total number of project views per month is limited. Readymag counts every visit to a published project as a single view, including repeat views from the same visitor. Your own visits to the published project are also counted.
Views in the Preview mode are also counted.
Each project view covers the visit to the entire project, regardless of how many times the visitor switched pages back and forth within their session.
Find your project views
The total number of project views for the current month is shown in the lower-left corner of the projects page.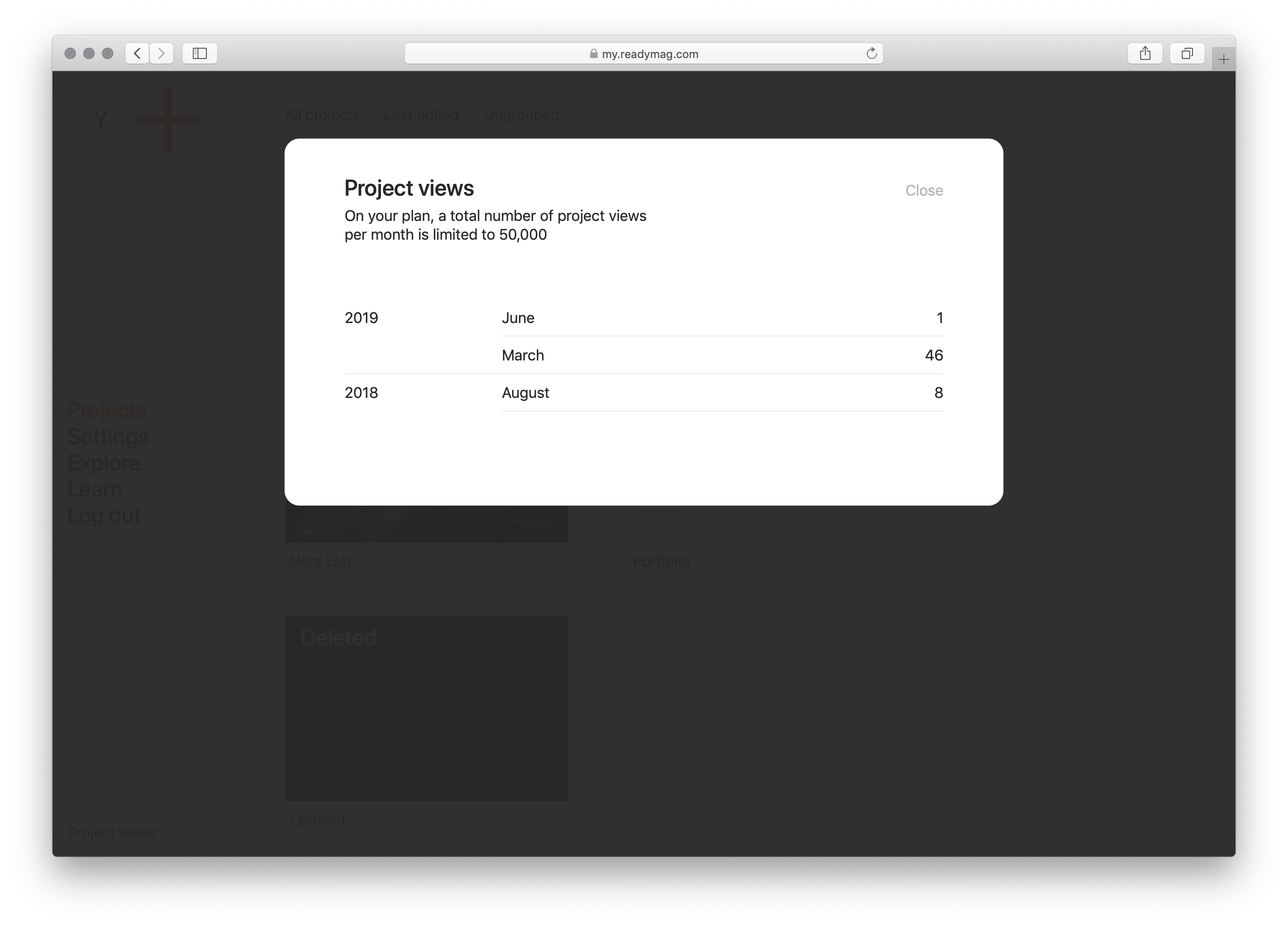 Project views are unlimited on the Free plan.
What happens if you exceed the limit
At the beginning of each month, you'll receive an email with detailed information on how many additional views you received during the previous month and instructions on how to pay for them. If we don't receive a payment within 7 days, Readymag branding will be enabled on all of your projects automatically.
How to extend project views limit
Contact our support team to purchase extended monthly limits on project views. You can calculate an estimated cost using the widget below.
If the number of project views you've gathered is less than 10 000 over the limit, you will be notified about that, but won't be charged for the additional views.