Any user with a Readymag account can become an affiliate. Go to your profile settings and proceed to the Affiliate Program section. You will find a unique affiliate link that can be shared with your audience.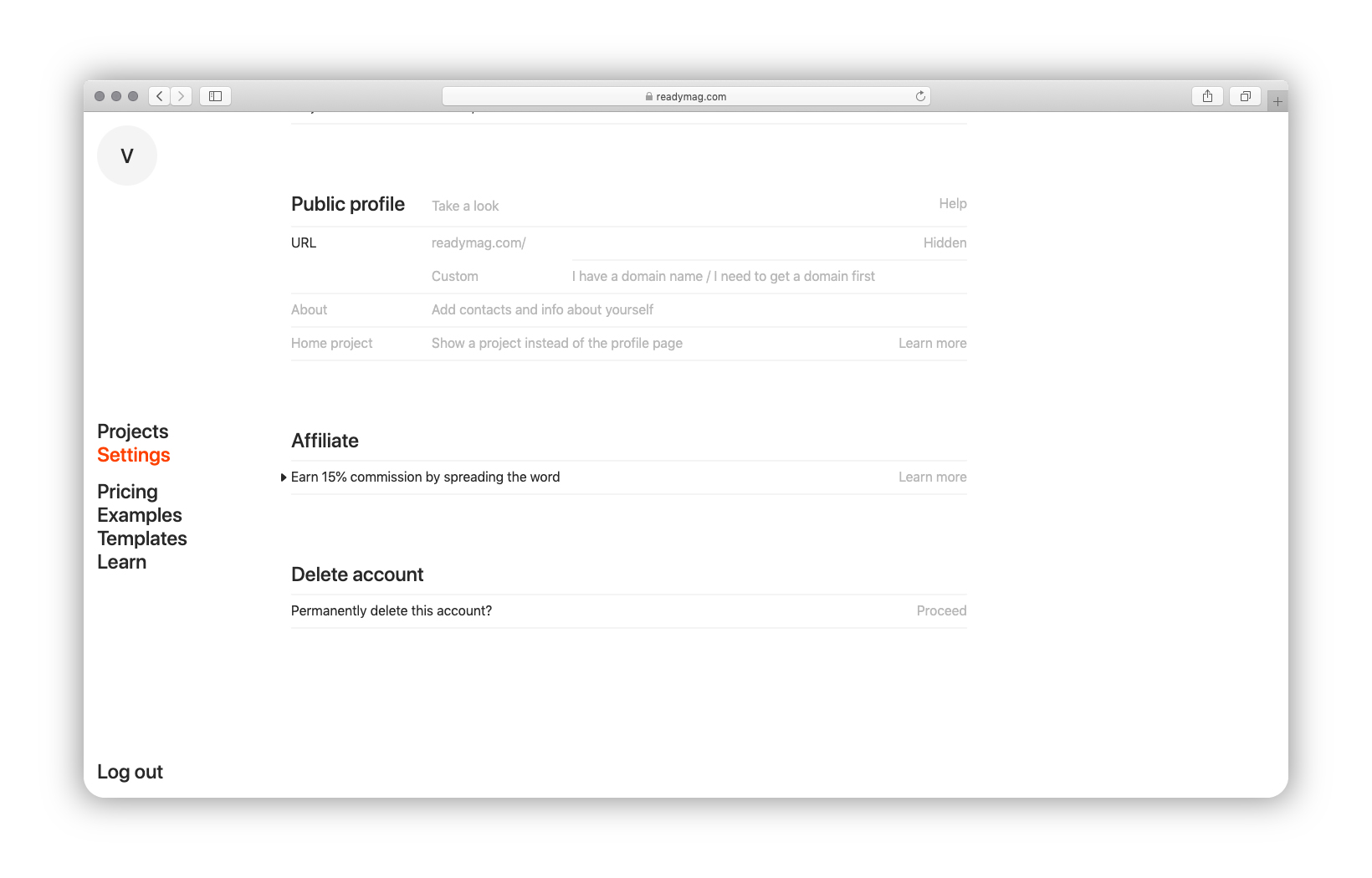 With each new referral who subscribes to Readymag through your link, you'll receive 15% off their first payment to us. Additionally, each of your referrals will get a 15% discount on their first bill.
These commissions route to your account balance to help pay future billings. We track all referrals with browser cookies. After a potential referral uses your link, they have 30 days to join Readymag and become a commission-producing referral.

In registering a new account, the referral must use the same device and browser that was used when they clicked the affiliate link originally.