Shadows can be applied to the following widgets: Shape, Picture, Button, Text, Form, Hotspot, Slideshow, Video, and E-commerce.
To add a shadow, select a widget and click the corresponding icon in its attributes. To remove it, click this icon again and disable the On toggle.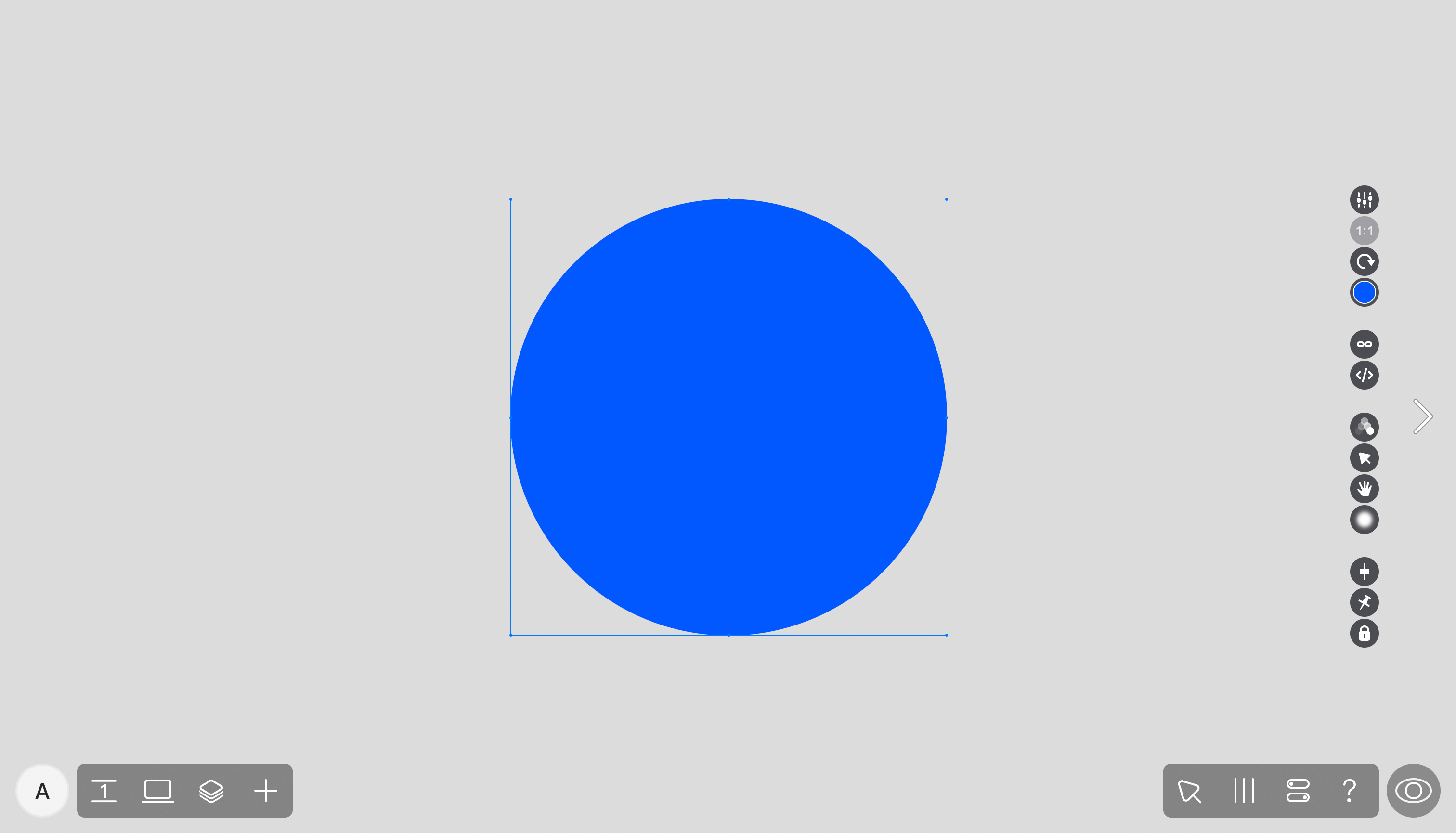 You can modify the position of your shadow, change its blurriness and color.
The shadows can also be animated with one of three presets:
Show on hover: a shadow will appear only when a hover is over a widget. Set the timeline for the animation by changing the Duration value.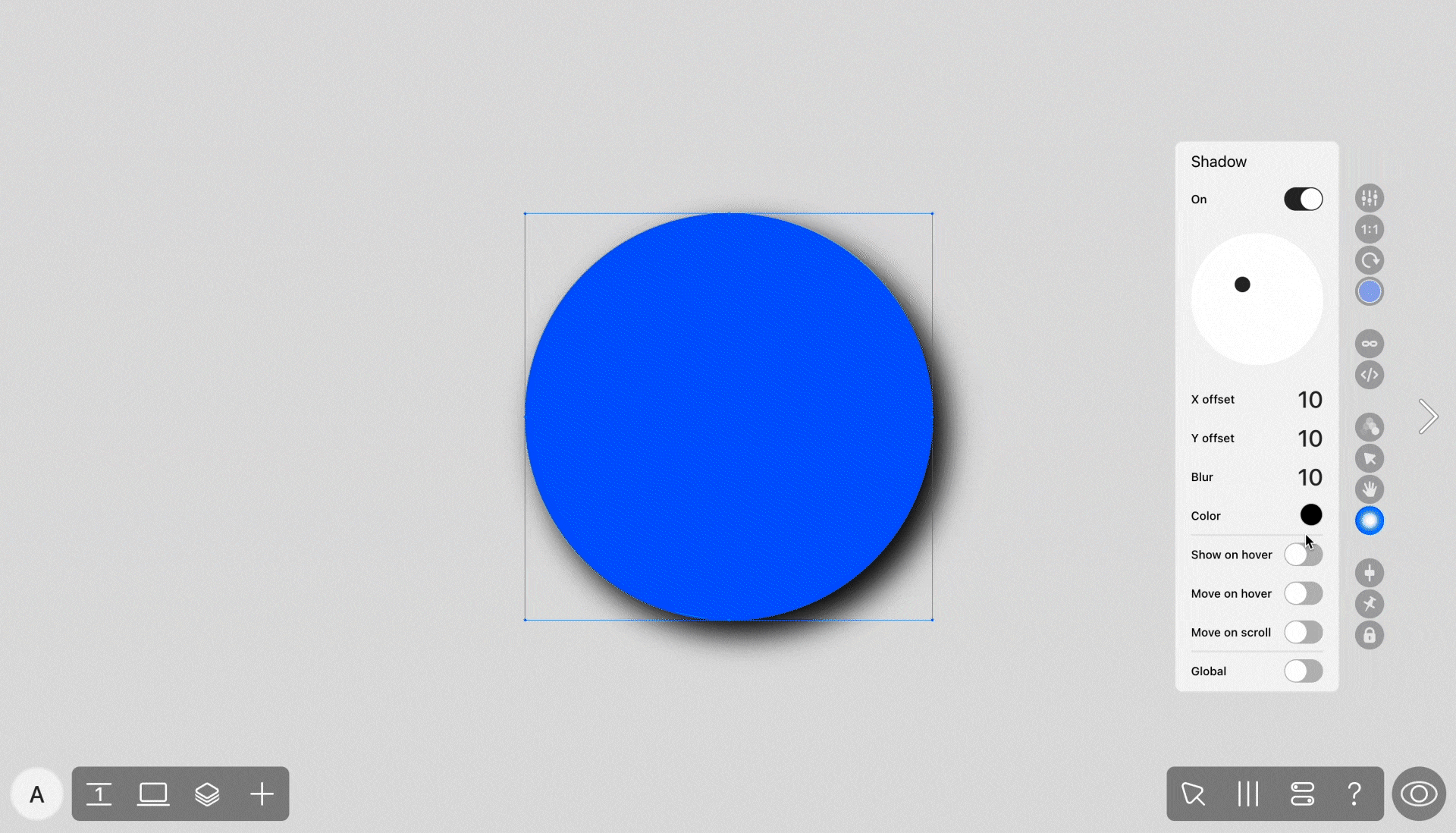 Move on hover: when hovering over a widget, a shadow will change its position within the selected area. The Distance value shows how far from the widget the borders of this area should be;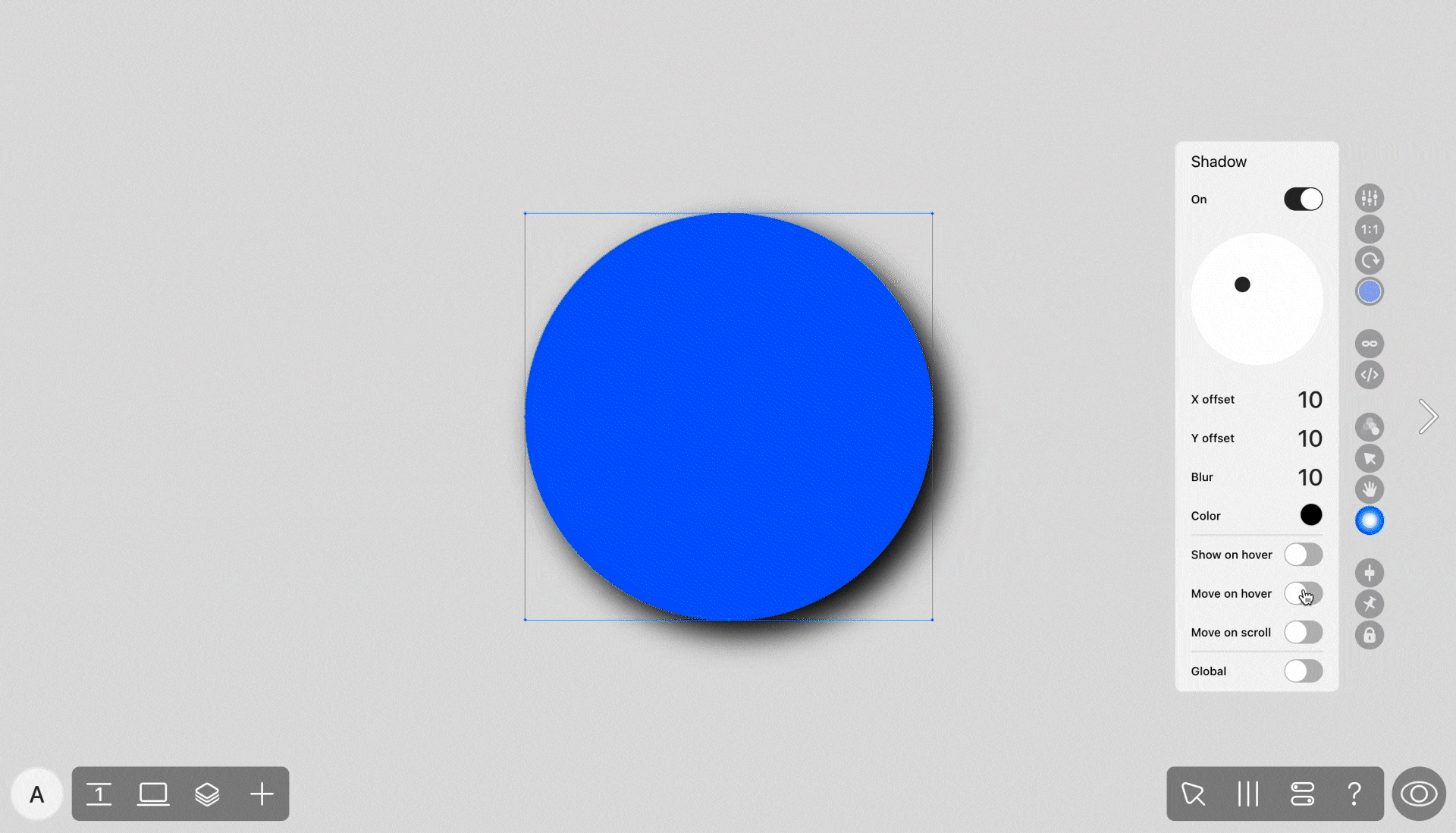 Move on scroll: a shadow will move when scrolling. The Distance value also defines the area of this movement.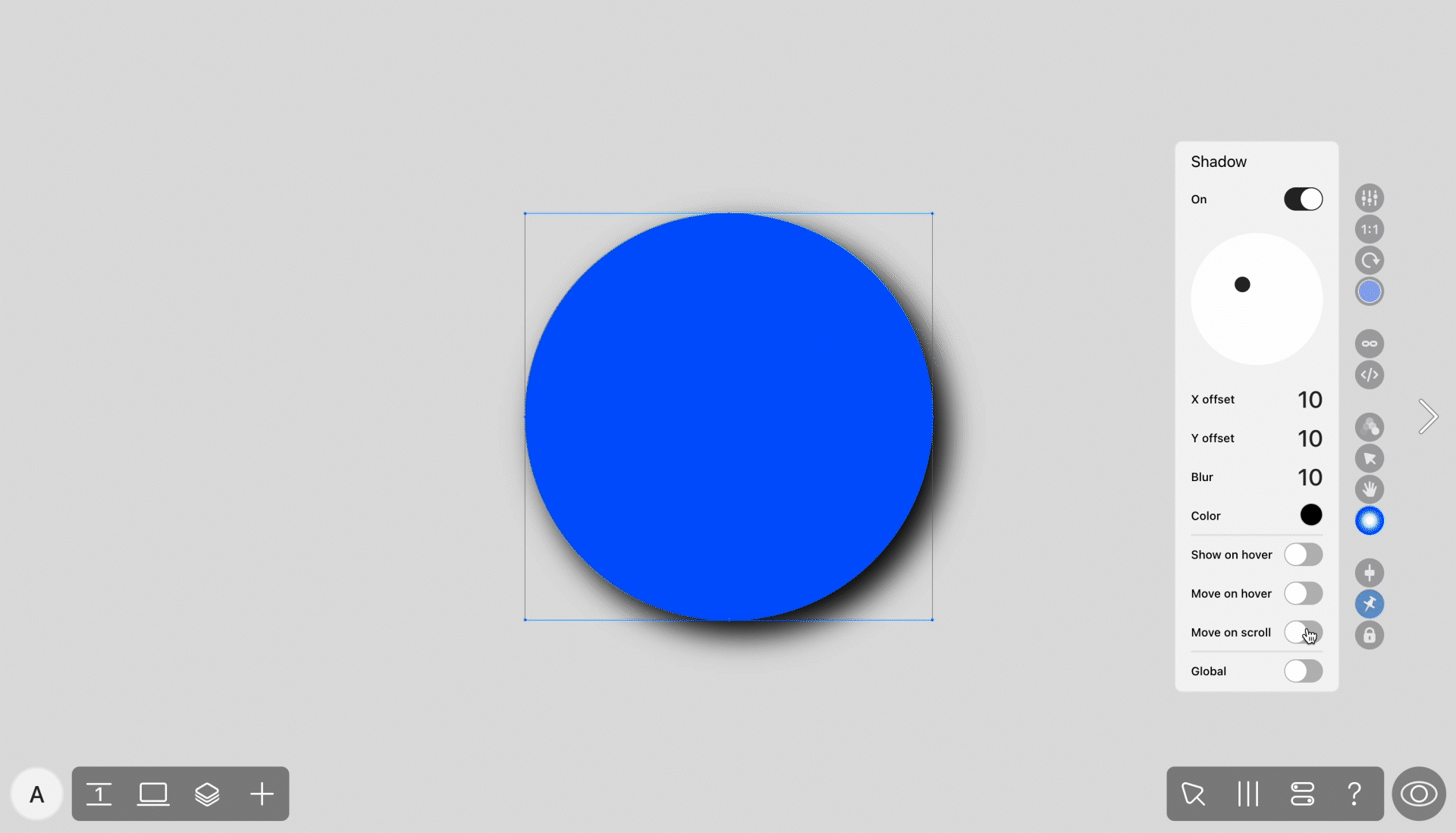 Additionally, after customizing the shadow settings, you can make them global: this way, a shadow with these parameters will be automatically added to all widgets in your project for which the Shadow attribute is activated.