You can add comments to any page of your projects. This is a great way to discuss ideas with collaborators and even leave spontaneous notes to self if you are working on your own. Comments can include text and images.
Adding comments
While editing, click on the Modes icon on the right-bottom dock and select 'Comments,' or press the C key to activate using the shortcut. Once enabled, your cursor will turn into a small bubble. Click anywhere on the page to place a comment. Type your message, add an image or create a mention to directly notify a collaborator. Press Enter or click the submit icon to input your comment.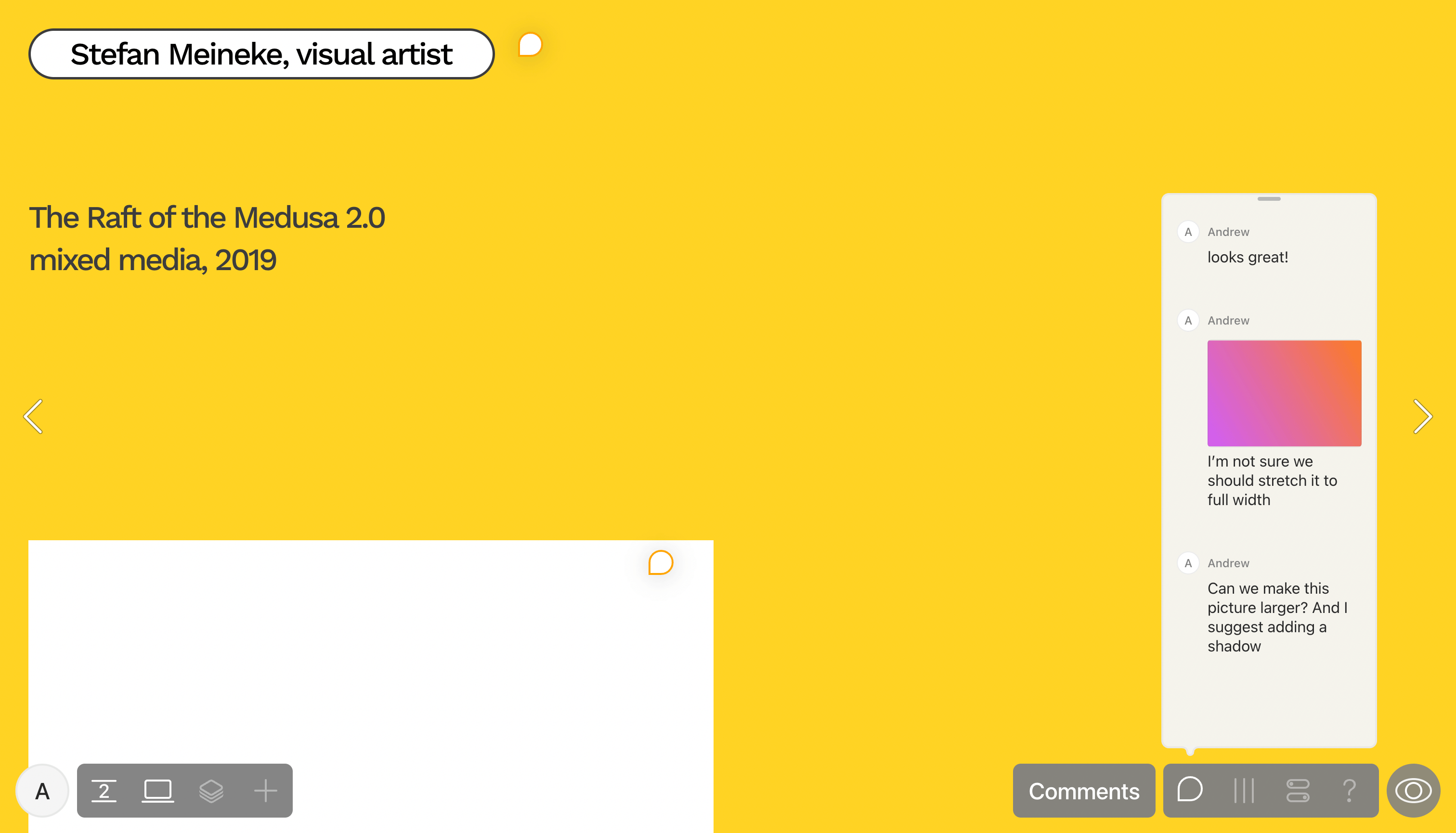 If you place a comment over a widget, it will automatically attach to that widget. If you decide to rearrange your content later, widgets will move along with any attached comments.
Replying to comments
If there are any new comments in the project, you will see an orange dot above the Modes icon. Activate the Comments mode to see them.
While in Comments mode, you can revise comments using the panel on the right side of the screen. To reply to a comment, select it and click 'Reply'.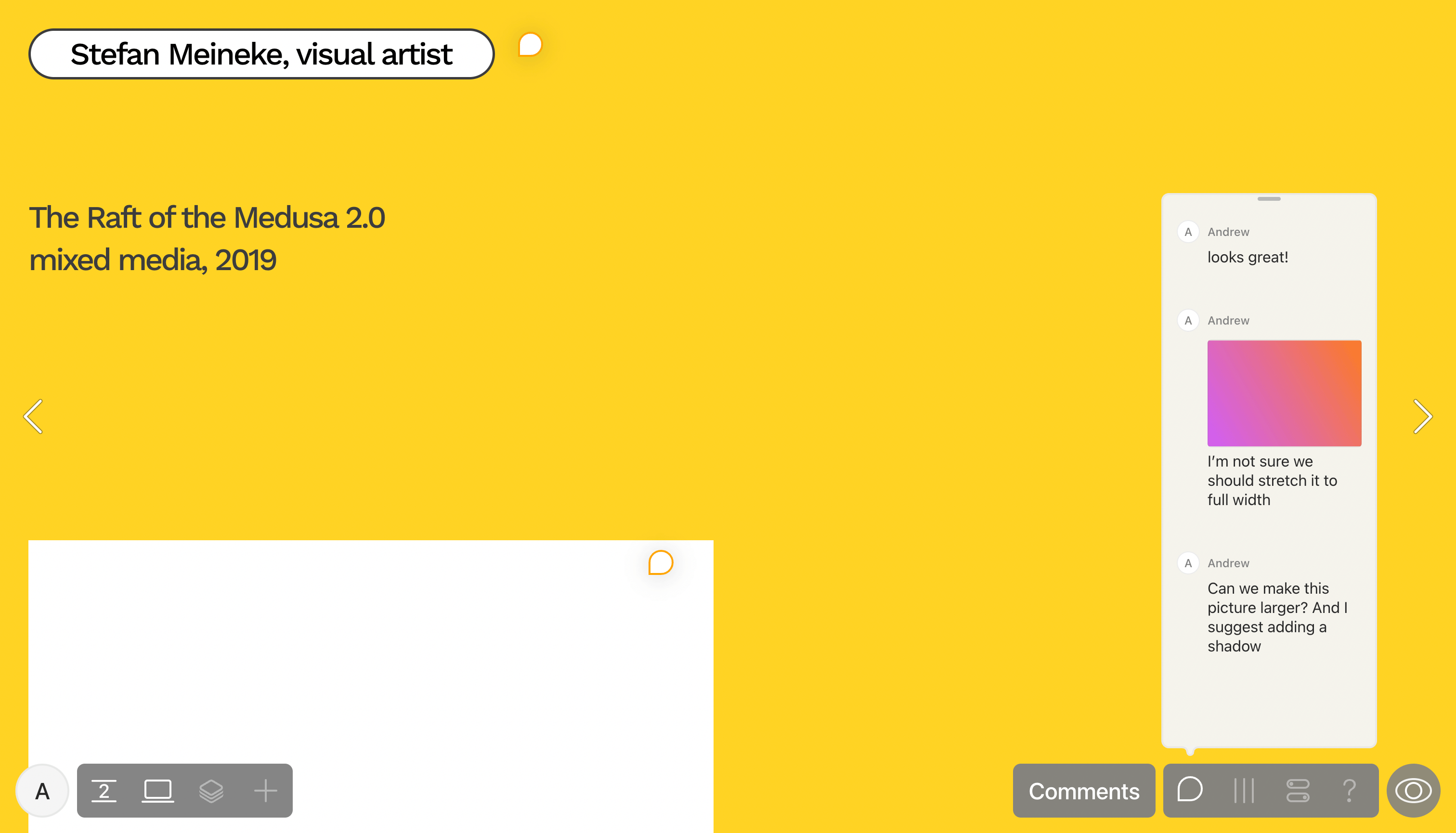 Clicking on a comment automatically sends you to the section of the page where it was placed.
The Comments panel can be minimized by dragging it down from the top edge.
Editing comments
Hover over a comment, click on the three-dot icon in the upper right corner, and then select 'Edit.' You can edit a comment directly from where it was placed or from the Comments panel.
Deleting comments
To delete a comment, hover over it and click on the three-dot icon in the upper right corner—then simply click 'Delete.' Deleted comments cannot be recovered.
You can delete any comment, whether it's left by you or someone else. Your collaborators can do the same.
Resolving comments
Some services allow users and groups to "resolve" comments when a task is complete or no further comments are needed. In Readymag, any user can delete a comment thread when everyone is ready to move on.
Sharing comments
You can share links to any of your comments. To do so, hover over the link you want to share, click on the three-dot icon in the upper right corner, and select 'Copy link.' Anyone collaborating on your project can reach a comment directly by clicking on the generated link.