We recommend placing all widgets within the dotted frame so they fit common screen sizes. Any widget outside the dotted frame may not appear on smaller screens.
You can change the positioning of any widget using the Fix and Position attributes.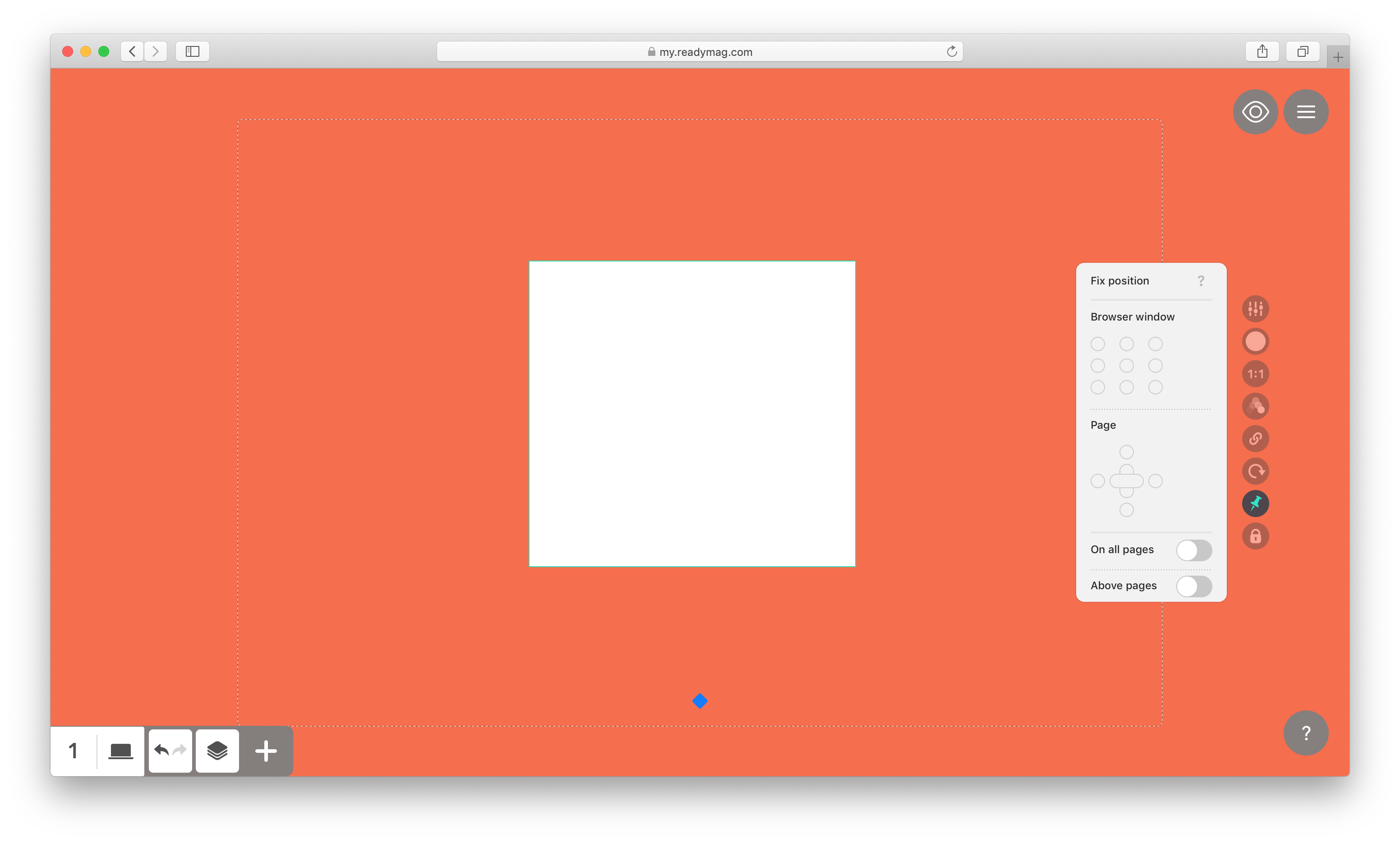 Fixed widgets
These widgets remain 'fixed' to one of the edges, a corner, or the center of the screen, regardless of the browser window size. If the page is scrolled down a fixed widget will remain on the screen and follow the scroll throughout the current page.
Fixed widgets only appear if they are arranged above or below all other widgets on the page. Use Widgets (Q) panel to arrange a fixed widget in front or in the back, as necessary.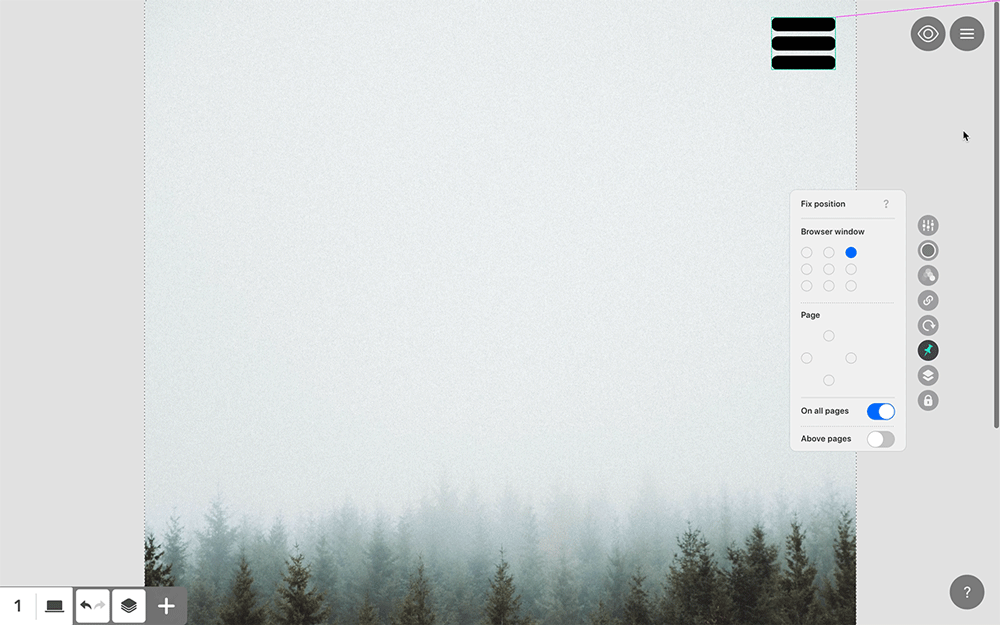 Positioned widgets
These widgets remain pinned to the Top or Bottom edge of the page or to the Left/Right edge of the screen. Select one of the options in the Position panel. If the page is scrolled down a pinned widget will remain with the rest of the content above the current screen. On every page of your project, a pinned widget is placed at the same distance from the edge.
When creating a mobile or tablet layout for a page Position attributes are transferred from the desktop layout.
Full-width and full-height widgets
These widgets fill the entire screen width or page height. To apply full-page or full-height settings, click on the corresponding oval selector in the Position panel.
You can apply both settings to the same widget simultaneously. This way, the widget acts as a background but can be animated or used as an animation trigger.