With the help of our E-commerce widget, you can sell products directly from your Readymag project.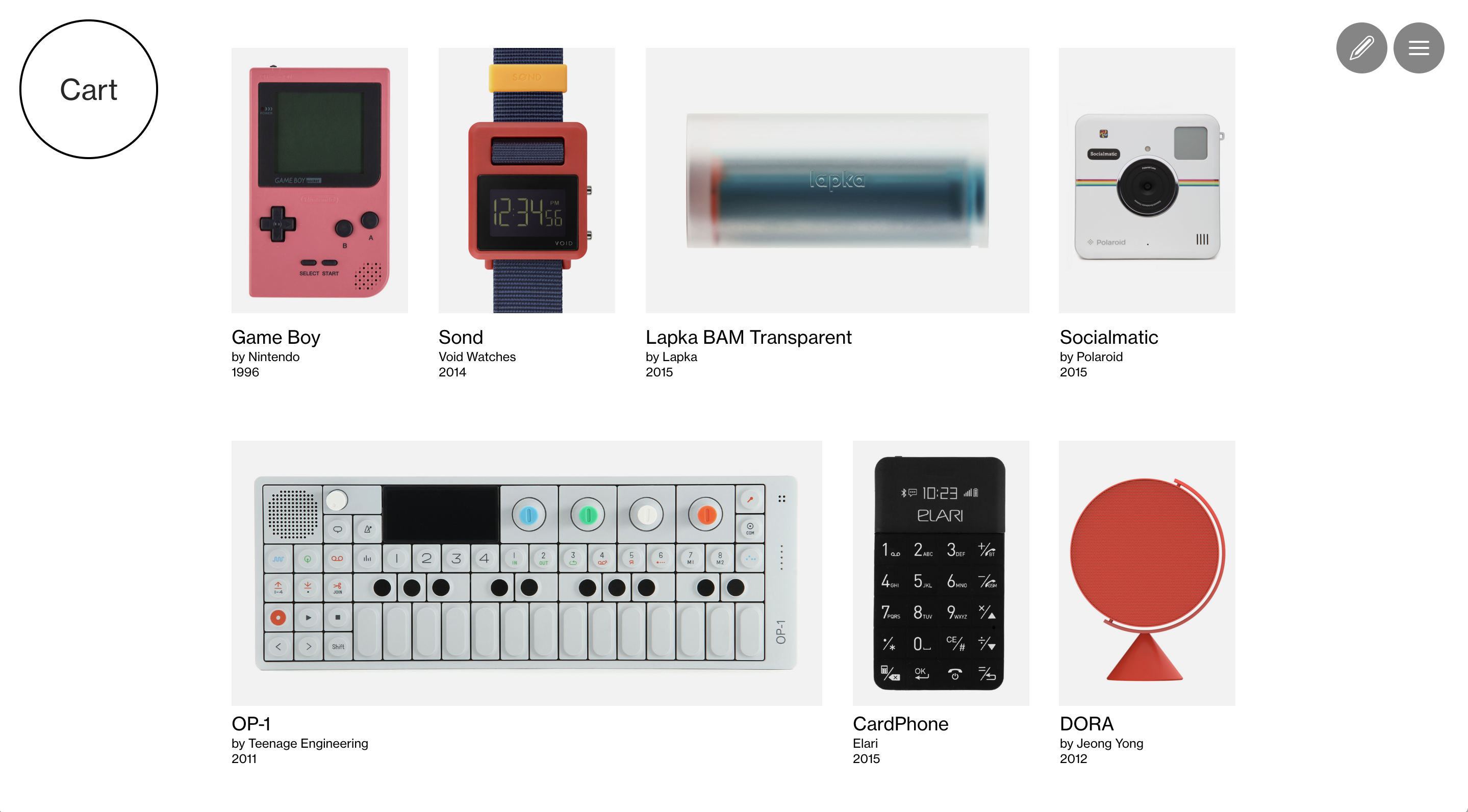 When adding the widget to your layout, you will be prompted to select the vendor you would like to use: Stripe or Ecwid. Both are supported in all our paid plans without any additional fees, but typical Stripe and Ecwid regulations still apply. You can find more information about their pricing here:
Note: The E-commerce widget only works in projects with an SSL certificate. You can enable SSL in the Domain tab of your project settings.
Collaborators cannot establish a connection to Stripe or Ecwid to activate the E-commerce widget.
How the widget works
The E-commerce widget consists of two parts: a product card and a cart. When your customer puts products into their cart, the number on the Cart button changes to match the number of added products. To view everything they've added, your customers can click directly on the Cart button. After that, the cart will open on the right side of your project.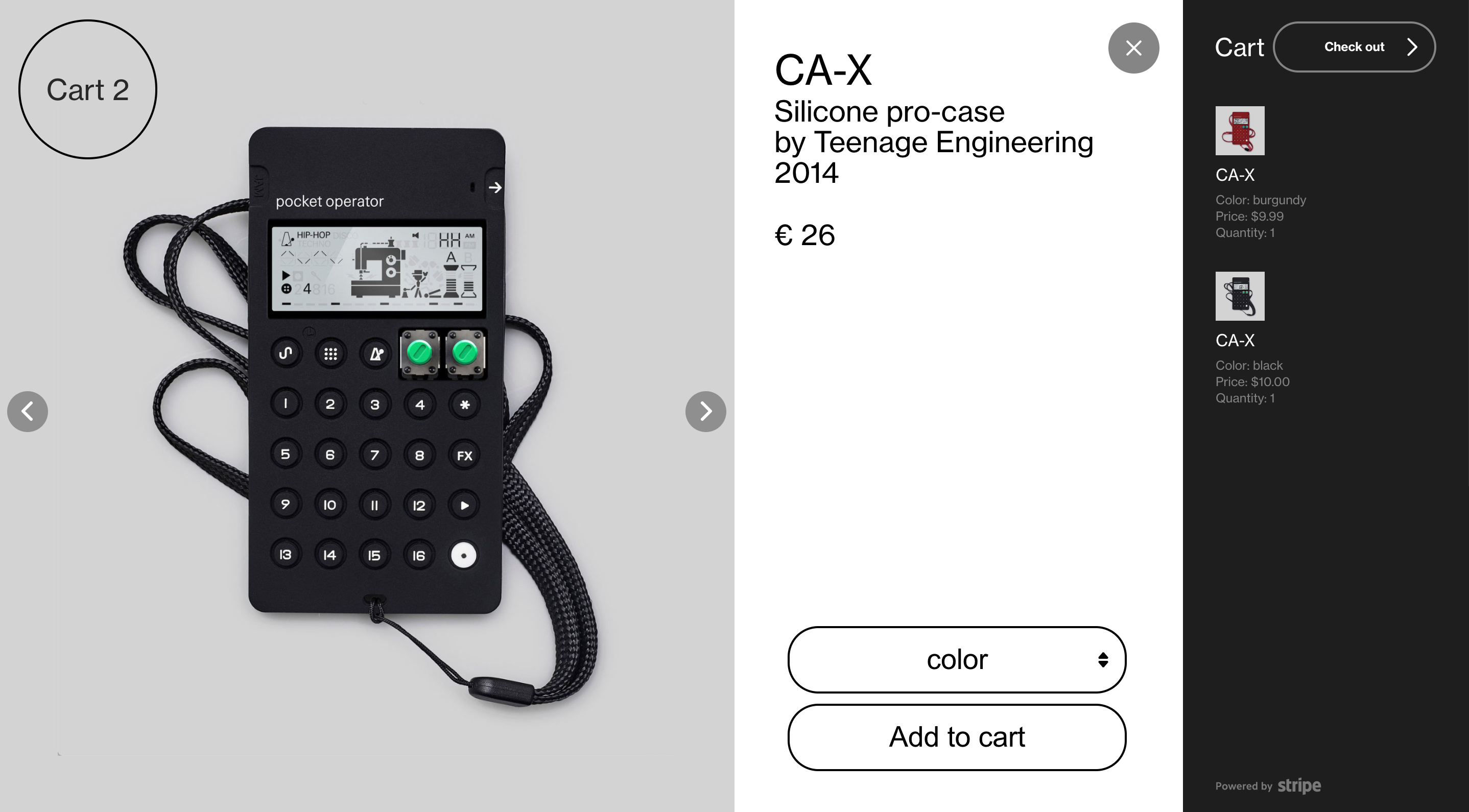 Switching vendors
If you've already connected Stripe or Ecwid to your project, but want to switch, open the list of widgets and delete the Cart button. Next, add a new E-commerce widget. The Cart button will appear again, and you will be able to connect to your preferred vendor.
Connection error
If you click on Stripe or Ecwid and see a message that the connection cannot be established, please take the following steps.
For Stripe:
First, check whether Readymag is authorized in your Stripe account: https://dashboard.stripe.com/account/applications. If this doesn't help, try reconnecting Stripe to your e-commerce project.
For Ecwid:
Make sure that you have an active paid subscription with Ecwid. Next, check whether Readymag is shown in the My Apps section of your Ecwid account. If this doesn't help, try reconnecting Ecwid to your project.