With Readymag, the entire design process happens in Editor—it loads whenever you create a new project or update an existing project.
There are two modes for editing Readymag projects: Design and Edit content. You can assign one of these modes to your collaborators, or switch between them when working on a project created from your own account. Find more information here.
All projects in Readymag are built with widgets. You can view all of your options by clicking on the Add widget icon at the bottom left corner of the Editor. Learn more about that in the Widgets section of our Help guide.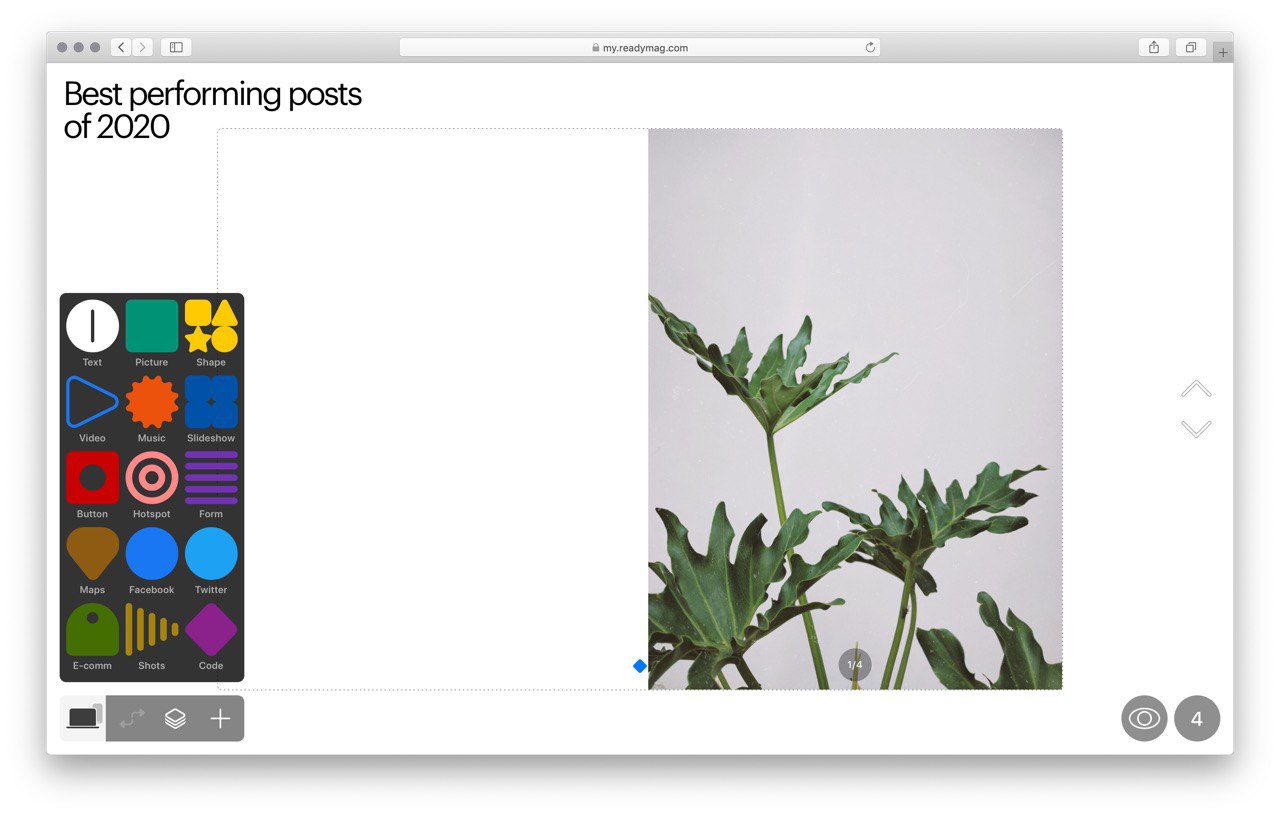 Next to the Add widget icon, you can access the Grid & Guides and Background settings.
Also, in the bottom left corner, you can see the Viewports icon: use it to activate Mobile and Tablet layouts for your project.
On the right side of the Editor, you should see a panel with page previews. From here, you can rearrange, duplicate, and delete pages. You can also create nested pages, change their URLs, as well as access and edit SEO settings like title, description, keyword, and URLs.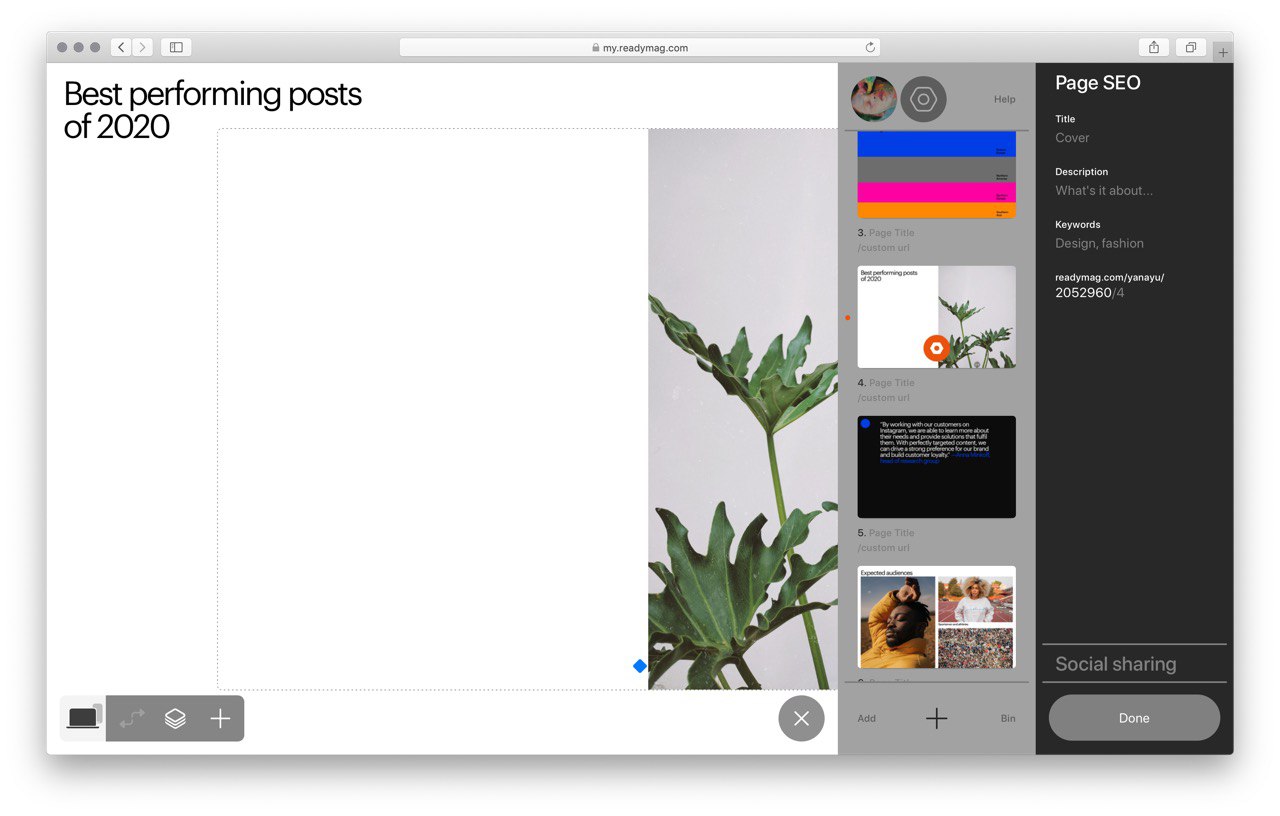 If your plan includes Sharing Settings (available with Professional and corresponding custom plans), you can customize open graph tags here and see how your page will look when shared on social media.
Nested pages allow you to create additional sections inside your project. To create a nested page, drag it to the center of the preview for the previous page, and then drop.
Let's say, you build a portfolio under myportfolio.com. There are also several categories for projects you have created for your clients, and one of them is for non-profit organizations and locates under the URL myportfolio.com/non-profit/. You can create separate pages for each of your non-commercial projects, and then nest them under this category. Each page will have a related URL, like myportfolio.com/non-profit/project1, myportfolio.com/non-profit/project2, etc.
If you want to use a template to build your project more quickly, click the Add button at the bottom of the panel, then select between 'R/m templates' or 'My templates'. In 'My templates', you can save your design to use in future projects. It's also a good choice if you need to transfer a page from one project to another: save it as a template, then add to the desired project.
To access the project settings, click the gear icon in the bottom right corner of the Editor window. Here you can specify the title of your project, add a description and keywords, map a custom domain, set a password, customize appearance, etc. Learn more in the Project settings section.
To preview your page, click the Eye icon at the bottom of the Editor window. From Preview mode, you can publish your project and then open the published version. To return to editing, click the Pencil icon next to the Publish button.
To return to your profile page, click your user pic at the top of the panel.