Where can I check the features of my plan?
Reach your account settings and, within the "Current plan" section, click on 'Details' to display all the features that are included with your plan.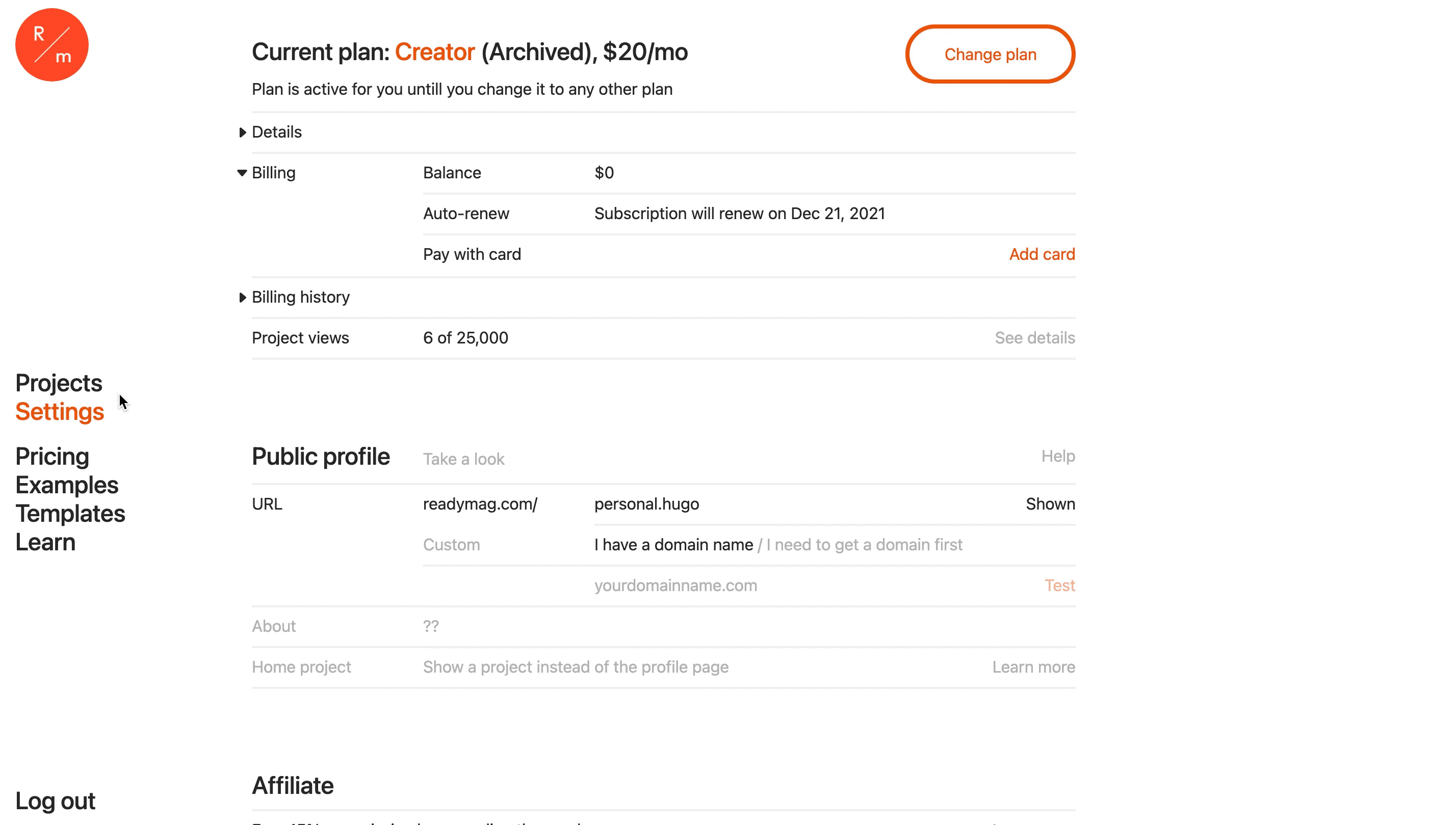 Can I embed code on an archived plan?
The Creator plan supports <iframe> tags only. Code snippets with other tags (such as <div> and <script>) will be shown in the Preview mode but won't function in the published version of your project. However, there are some exceptions you can embed to the published version too:
Instagram posts;

Pinterest boards;

videos from third-party platforms;

some external e-commerce services;

analytics and marketing tools: Google Search Console, Facebook Pixel, Pinterest Pixel, Yandex.Metrika, Yandex Webmaster, and VK Pixel;

cookie consent tools: Iubenda, CookieBot, and CookieHub. 


Professional plan fully supports Custom Code. 
If you are subscribed to a Custom plan, check if Code Injection is included in the list of the features available to you, as shown here.  
Can I modify SEO and Open Graph settings?
SEO settings include title, description, and keywords of your project and its individual pages. Setting them helps the search bots to scan and index your project. 
By adding the Open Graph tags (or Social Sharing as they are called in the project settings), you can specify how your page will appear shared in a post on Facebook, Twitter, LinkedIn, Pinterest, and other social media platforms that support Open Graph tags. These features are fully supported on the Professional plan. 
On Creator, you can customize the SEO settings for your project, but not for individual pages. The Open Graph tags also can't be modified on this plan.
If you are subscribed to a Custom plan, check if the Sharing Settings feature is included in the list of the features available to you, as shown here.
How many domains can I map?
Archived plans allow an unlimited amount of domains.
How many projects can I publish?
Archived plans allow an unlimited number of published projects.
If I already use an old plan (Creator, Professional or Custom) and want to opt for a new one, how do I switch? 
Take a look at our new plans and pick the subscription option you prefer. Then check if your Readymag workspace fits its requirements.
The new plans are structured around four scales: published projects, domains, collaborators and views. To change plans, you need to get the number of published projects at or under the required level. The same goes for domains, collaborators and view numbers. If you exceed your view number, our old rules will still apply.
Will I be able to re-subscribe if I decide my new plan does not fit my needs? 
After switching to a new plan, you won't be able to re-subscribe to Creator, Professional, or Custom. 
Can I apply for discounts? 
You are welcome to apply to our regular discounts if applicable (check our pricing page for more details). The seasonal discounts (e.g., during the Black Friday sale) can't be used on archived plans.